The CWA boasts an international membership that lives in the far corners of the world. While today's digital presence allows us to remain *virtually* close, nothing compares with in-person meetings, yet the time/expense of travel to a single location can be a financial and time challenge members find difficult to overcome.
As the writing world evolves, the Association will continue to seek innovative ways, as well as collaborative or partnership opportunities to expand the value of CWA membership benefits. While the annual conference will remain the highlight and focus of the year, CWA hopes to make additional events available to the membership. Bookmark this page to stay up to date on the latest.
"CWA has given me so much. Working with sponsors opened doors to work with brands. I got dozens of article assignments and several book contracts after meeting with editors at the CWA conference. Awards recognition meant editors contacted me—rather than me having to go to them. But the best part of CWA is the mentoring of each other, mutual support, willing help and celebration of each others' successes." ~Amy Shojai, CWA founding president, and award-winning author of 26 pet care books
---
UPCOMING EVENTS! CONFERENCE & CONTEST


CWA will hold its  22nd Annual CWA Conference & Awards Banquet on June 23-25, 2016 alongside the  2016 BlogPaws conference held just outside Phoenix. Have questions about this event?
Find out more about the CWA CONTEST HERE.
REGISTER for the Conference and the Banquet HERE.
Stay tuned for the CALL FOR SPEAKERS opening on DECEMBER 5-20
Don't miss this PAW-some opportunity–All Conference registrants attend any/all combination of CWA and BlogPaws seminars/sessions.
---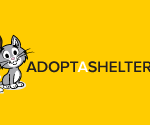 AdoptAShelter.com is excited to announce its 2015 partnership with Amazing Pet Expos, and invites CWA author/artist members to share booth space FOR FREE in any of 30 events across the country. Get all the details here.
---