This Message is from Your Prez
Happy Holidays CWA!
As another year ends, I paws to reflect on the changes and health of CWA going into 2017. We have experienced a lot of growing pains in the past two years, but I think we are going in the right direction and our membership remains solid.
My main focus since stepping into the Presidency has been to organize, consolidate, and try to clean up all the loose ends that have accumulated over the years. Trying to work at someone else's desk (or cook in someone else's kitchen) is always a struggle because everyone works differently. It is my goal to have things tidied up before I hand the gavel over to a new volunteer President.
I am actually enjoying leading this great organization although it was a giant step out of my comfort zone to accept the position. While it has been challenging and scary (public speaking) at times, I found something inside of me that I didn't know was there and have grown because of it. I hope that CWA has grown along with me.
There is power in togetherness and we are quite the clowder! CWA members span the gamut of faiths so whatever and whenever you celebrate, I wish much joy, success, and good health for you, yours, and all and your fur kids in the coming year.
With warm purrs and peace from my home to yours,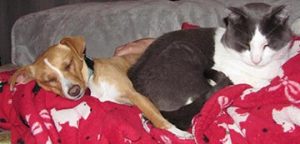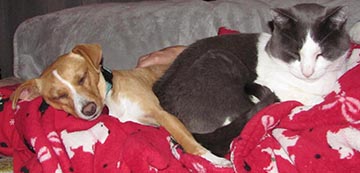 Your Prez, Marci