By Katherine Kern, Contest Chair
The CWA Communications Contest recognizes entrants for excellence in cat-specific content in a variety of media. The Contest includes two sections: the regular and Special Award categories. Winners in the regular categories receive the CWA's coveted Muse Medallions, and winners in the Special Award categories receive cash prizes. Except where noted (the Hartz Newcomer Cat Communications Award), the categories in both sections are open to entries from members and nonmembers worldwide. The Contest page contains all contest documents and entry forms.
---
The regular categories
The regular categories cover diverse media, from writing, photography, audio or video work, visual arts, social media, and blogging. The Regular Category-specific Rules & Descriptions contains the complete list of regular contest categories. The scoring criteria are also available to help entrants identify the correct categories for their entries and to ensure the entrants understand the scoring rubrics for each category's entries. Each work may only be entered in one regular category; please select the best category for each entry.
Three CWA professional members judge each regular category. The average of these three scores determines the entrant's overall score. Entries receiving an average score of 90 or above earn a Certificate of Excellence; these winners receive their Certificates of Excellence before the Awards ceremony. The highest overall score from all Certificate of Excellence winners in a category wins a Muse Medallion. Muse Medallions winners are announced at the annual Awards Ceremony.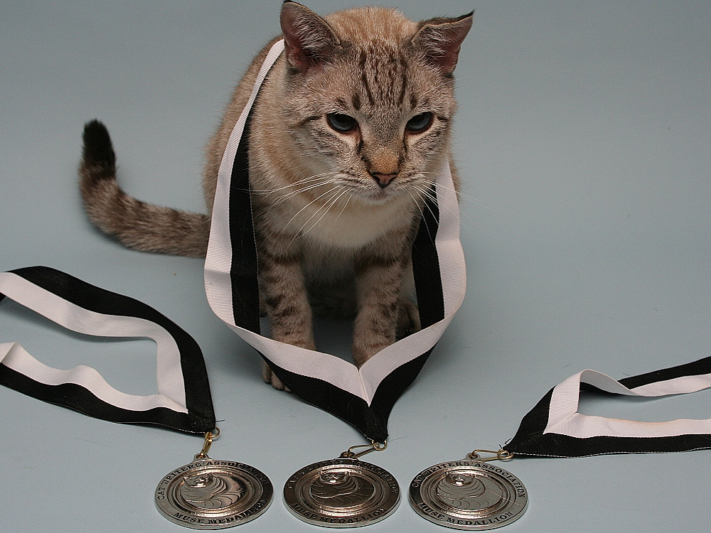 ---
The Special Award categories
The Special Award categories are open to specific media types, as explained in the "Qualifying entries" sections of the Special Award descriptions. Our contest sponsors provide the cash grant attached to each Special Award. Each Special Award covers a specific topic related to cats. An entry may be submitted in as many Special Award categories as it applies.
Experts, who are not members of CWA, judge the Special award entries. Each judge evaluates one Special Award category and selects one entry as the winner based on how well the work embodies the award description. In addition to a cash award, many Special Award winners receive a commemorative item. Special Award winners are announced at the annual Awards Ceremony.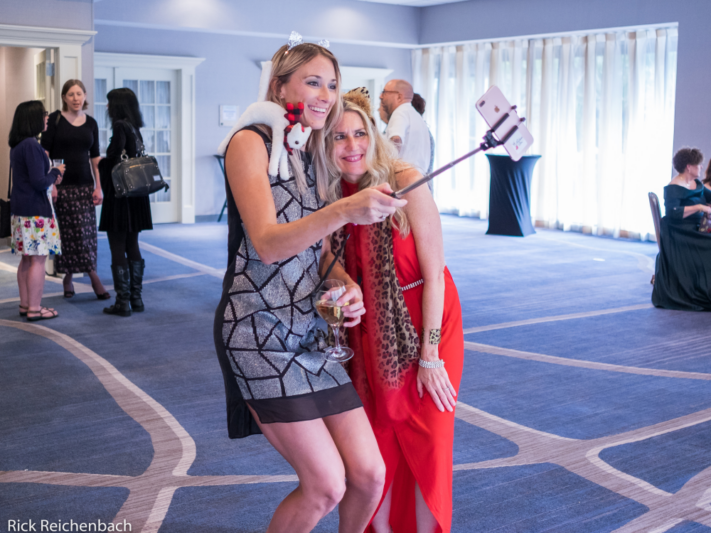 ---
How to enter
Before entering, please read through the 2023 CWA Communications Contest Official General Rules. Each entry must be originally published during the Contest Year (January 01, 2022, through December 31, 2022). Entries may be submitted on behalf of another person; however, the person submitting the entry must pay the entry fee. Except for the Specialty-Bound Material category, entries must be submitted on behalf of the author, artist, or creator and not on behalf of an editor. The entry period for the 2023 CWA Communication Contest runs from March 30th through May 7th, 2023.
To enter a regular award or Special Award category, please refer to the relevant entry form on the Contest page. The entry form requires basic information about the entrant, publication information for the entry (publication venue and publication date), and the ability to upload the submission and related documentation to the entry. Unlike in previous years, paper entry material is no longer accepted. Please submit all your entries before clicking to the finalization page to pay.
The fees per entry depend upon the entrant's membership status in CWA and the section of the contest entered. CWA members pay $20 for each regular category entry and $15 for each Special Award entry. Professional CWA members are eligible for an additional entry discount ($10 each) if they volunteer to judge the contest's regular categories. If you're a Professional CWA member and would like to judge, please fill out the CWA Professional Member Volunteer Judge Preferences. Nonmembers pay $30 for each regular or Special Award category entry.
Two Special Award categories include the Shojai Mentor Award and the Michael Brim Distinguished Service Award. These categories accept nominations and do not incur an entry fee. Each Award has its own entry form and requirements. The CWA Council selects the winners of these awards.
---
Why enter?
Three professional members of CWA judge each regular category entry. Your entry introduces your work to CWA's members, raising your visibility as a content creator. And in all likelihood, your work will inspire others to better educate and entertain the public about cats.
The most frequent reason I receive for people not entering the contest is that people don't enter due to a general sense that one's work is not good enough. When I got involved in CWA, I said the same thing. I don't have any special training in writing or cats, and I struggle with imposter syndrome, like many of our entrants. However, my passion for creating relatable content to help people better understand their cats outweighed my reluctance to enter. I'm glad I pushed myself to enter; the feedback from the judges is invaluable, and I earned awards I did not expect. Nothing beats the feeling of achieving recognition for work you are passionate about.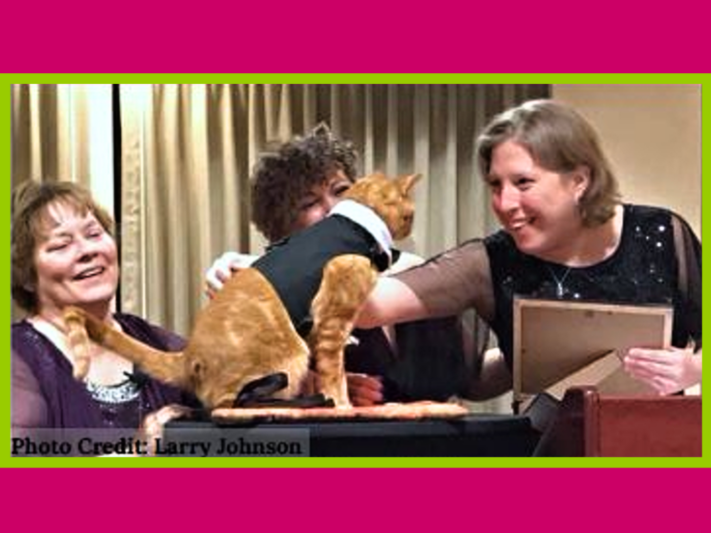 We think that because we aren't (countless award winners) Amy Shojai or Dusty Rainbolt, we shouldn't try. We think, "Let the experts, who know what they're doing, write about cats." But the truth is that we all have new perspectives, new stories, and new ways of reaching the cat lovers who consume our content. All these voices have value and resonate with cat people to help them provide better lives for their cats. Your voice matters. Own it and take your seat at the table of our unique content creators passionate about improving the lives of the cats in our care.
---
Why judge (if you're a professional member of CWA)?
We often hear that judging the regular categories helps judges refine their craft and improve their work. Judging is also a great way to familiarize oneself with the work of other members or different types of media. I always find inspiration in the work of my peers and learn new perspectives in educating people about cats.
---
For more information
The Contest page includes all 2023 CWA Communications Contest documents (category descriptions, rules, entry and nomination forms, and scoring criteria). Please direct all questions to Contest Chair Katherine Kern at contest@catwriters.com. I'd be happy to help you navigate the entry process!
---
---
About the Author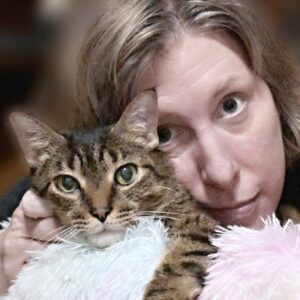 Katherine Kern is an award-winning author and freelance writer focusing on cats. Her humorous tales about life with cats and feline-human bond stories appear in various anthologies. Kat's cat, Bear, inspired her to write about the power of the feline-human bond and taught her that cats are more than they are given credit for. Her blog, Momma Kat and Her Bear Cat (https://www.mommakatandherbearcat.com), focuses on 'Living Abundantly with Cats.'
Kat serves as CWA's Treasurer, Contest Chair, Social Media Team Lead, and Chief Cat Wrangler. When not wrangling cats for CWA, she enjoys life with her cats, Ellie Mae and Latte.