Muse Medallion Pins and Pendants
For those of you who have had the honor of winning Muse Medallions in the past, we now have Muse Medallion jewelry, suitable for everyday use or for special occasions. Choose between a stylish pin or an attractive pendant, or purchase one of each. Only $5 per pin or pendant, or $10 for one of each. Available for Muse Medallion winners only. (Postage is included in prices.)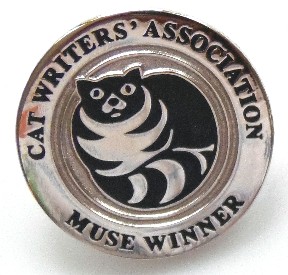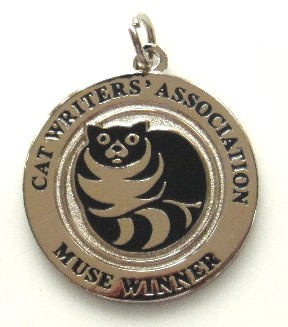 To Purchase Your Muse Medallion Pin or Pendant:
Purchase via PayPal or send your check (payable to the CWA) and request for a pin or pendant to:
Katherine Kern, CWA Treasurer
c/o Katherine Kern
10500 Silkwood Ct.
St. Louis, MO 63114
USA
(Please be sure to specify whether you wish to purchase a pin, a pendant, or one of each. Failure to do so may result in your purchase being delayed, or the wrong product being provided.)
Muse Medallion STICKERS
For those of you who have had the honor of winning one or more MUSE Medallions for your books, CWA now offers beautiful metallic-foil MUSE Medallion stickers. Planning a book signing? These are just what you need! These stickers are 1.5 inches in diameter, and cost ten cents each, with a minimum order of 25 stickers. (Postage is included in prices.)
Available to Muse Medallion winners only.
Purchase via PayPal, or send your check (payable to the CWA) to:
Katherine Kern, CWA Treasurer
c/o Katherine Kern
10500 Silkwood Ct.
St. Louis, MO 63114
USA
(Please be sure to specify how many stickers you want, at ten cents each.)