The CWA is a journalism organization founded to encourage professionalism among cat writers, photographers, artists, and broadcasters.
On Saturday, November 21, 1992, four "cat journalists" met at the Cat Fanciers Association Invitational Cat Show in Fort Worth, Texas. They included Cat Fancy magazine editor Debbie Phillips-Donaldson and circulations specialist Suzanne Stowe; Cat Fanciers Association public relations expert Michael Brim; and freelance pet writer Amy Shojai. All wanted to help get "good information" about cats out to the general public, and support writers dedicated to that effort.
Cat Writers' Association, Inc. (CWA) was born that day.
CWA supports existing professional writers and seeks to mentor those new to the profession. The Association welcomes all those who love and work for the well-being of cats through their various communications venues.
While the CWA is an organization of professional writers, we also welcome talented and passionate newer writers. Many of our "kitten" members joined, learned, won awards, and got book contracts through CWA programs. Please see the membership page for further information.
If it's about CATS, CWA members cover it!
CWA especially seeks to improve the quality of cat information for the general public, and hosts annual conferences with continuing education about writing, publishing and cat information. The CWA also recognizes and rewards the outstanding work of the year in an annual contest.
Both the conference and contest are OPEN TO MEMBERS AND NONMEMBERS ALIKE. CWA programs are made possible by dedicated CWA member volunteers and outstanding Sponsors who support the CWA vision.
Watch the slide show for more details about the CWA's first 20 years, and please join the CWA Clowder for our next 9 lives!
You Might Know Some of Our Members
If you're a cat lover, you might recognize some of our members from all areas of media including television, radio, newspapers, author, cat care and behavior experts and artists and photographers:
Arden Moore and Zeki with Cat Daddy Jackson Galaxy (Animal Planet's hit series My Cat From Hell)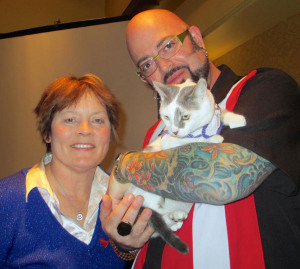 Pet care experts Susan E Ewing, Dusty Rainbolt, ACCBC, Amy D. Shojai CCBC, Marilyn Krieger, CCBC, Darlene Arden CABC, Celeste Yarnell, Layla Morgan Wilde.
Mystery authors Carole Nelson Douglas (Midnight Louie series) and Shirley Rousseau Murphy (Joe Gray series), Clea Simon (Theda Krakow mystery series),Children's authors Allia Zobel-Nolan and Lee Wardlaw. Author, artist, illustrator Wendy Christensen, Journalist and radio host Steve Dale.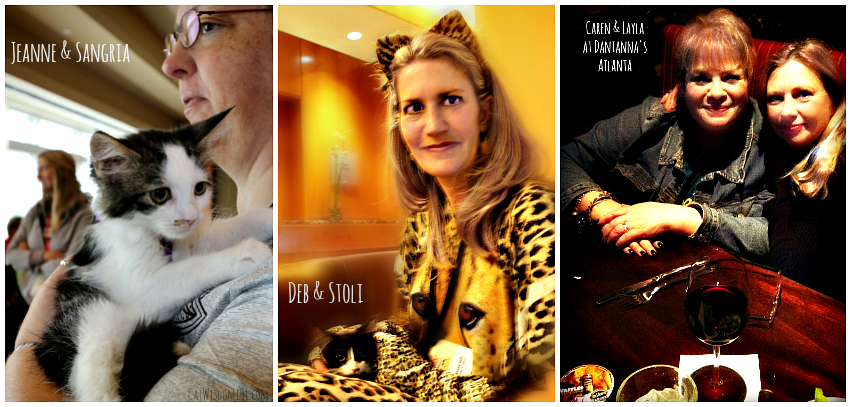 CWA'S OFFICIAL PR FIRM & NEWS DISTRIBUTION SERVICE
THANK YOU to Germinder & Associates, which handles CWA's public relations, and GoodNewForPets.com is the CWA digital media distribution service.