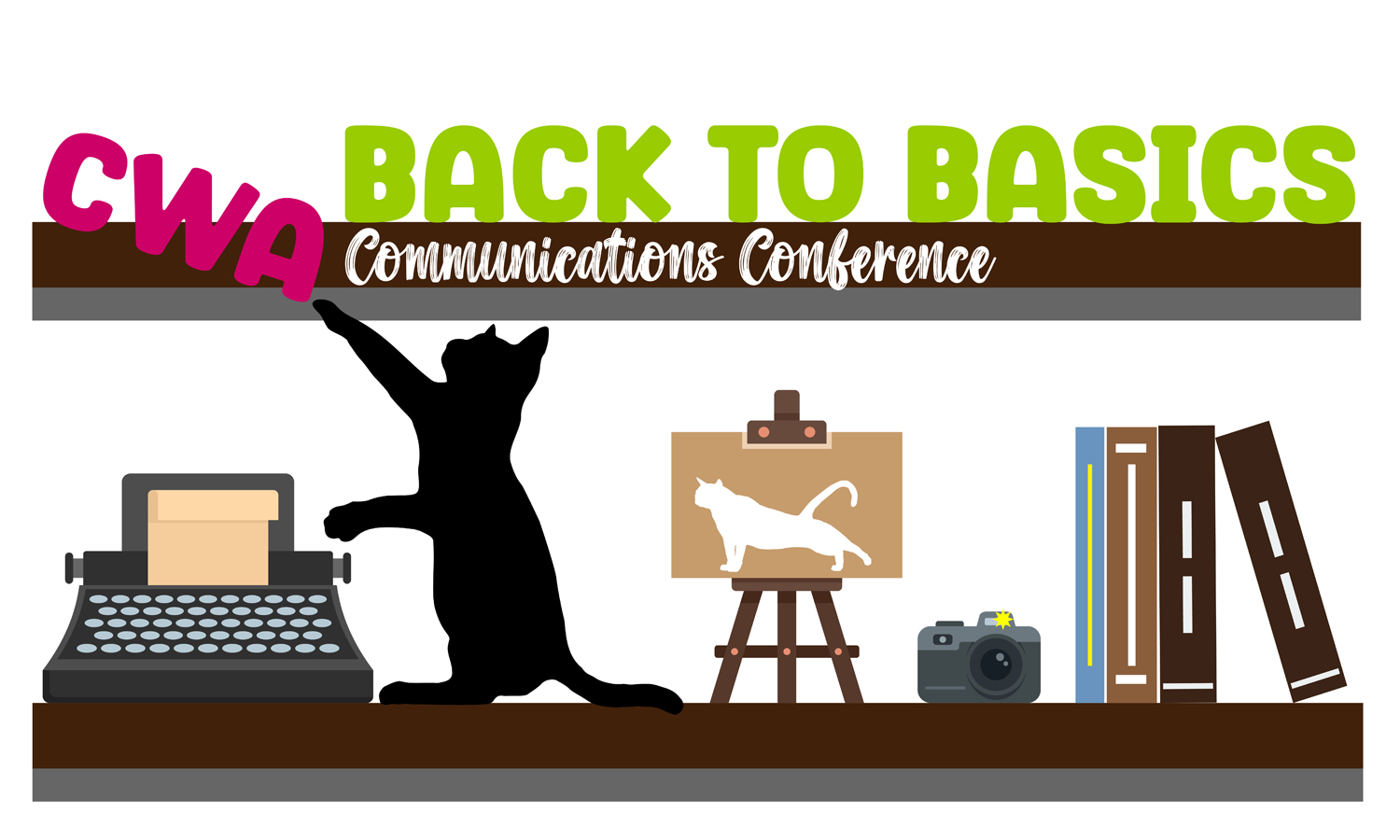 ---
Speakers and Workshops

Keynote Speaker: Gwen Cooper
Author, Homer's Odyssey, Love Saves the Day, Homer, My Life in a Cat House, Pawsome!, Homer and the Holiday Miracle, and more!
"Back to Basics: Maintaining relevance and relatability in an era of "post-personal" content"
Workshops From:

Lea-Ann Germinder
President/founder Germinder & Associates, Publisher of Goodnewsforpets.com, Creator of "Pets Need Dental Care, Too!" Multiple award winner, Capstone Project on Generative Artificial Intelligence and Public Relations
"ChatGPT & Other Gen AI Tools: What You Need to Know"

Heather Kennedy, DVM
Cat doctor and Chief of Veterinary Medicine at Kansas City Pet Project, large animal shelter
"Taking the Fear Out of FeLV and FIV"

Bonnie Elizabeth
Author of a variety of speculative fiction
"The Authenticity of Imperfection"

Amy Shojai
Award-winning author, actor, musician and specialist in advertising, designing, scheduling, and distributing
"Writericity Schtuff That Helps You . . . Write, Promote, and More"

Amber Royer
Author, Creative Writing Instructor, Author Coach
"Working in Short Form – Nonfiction"

Bernadette Kazmarski
Commercial and fine artist, writer, graphic designer, illustrator
"The Gift My Cats Gave to Me"

Mary Gardner, DVM
Author, Veterinarian Specializing in Geriatric Patients, Founder of Lap of Love
"Home Hacks for Senior Cats"

Arden Moore
Author, Public Speaker, Radio Host, Certified Pet First Aid Instructor, Director of Education for Pet First Aid Instructor Program
"You're On the Air: Tips and Tricks to Being an Effective Host or an Engaging Guest"

Vicki Thayer, DVM, DABVP (feline)
Co-chairperson/panelist 2022 AAFP/Everycat Foundation FIP Diagnosis Guidelines, Journal of Feline Medicine and Surgery
"FIP Today – Are We There Yet?"

Nancy Shaw
Public Wellness Manager
"Fitness For Life"

Lorrie Morgan
Emotional Response Copywriter & Marketer
"Purr-fect Points: Craft Bullets That Resonate with Cat-Lovers"

Dr. Bethanie Poe
Associate Director of Education and Training, Center for Veterinary Social Work, University of Tennessee
"Avoiding 'Cat'astrophe: Addressing Compassion Fatigue and Building Resilience"

Siri Zwemke
Author, 25+ year-Veteran Cat Rescuer, Teacher, Director Siamese Cat Rescue Center
"Breed Rescue: The Ins, Outs, Ups, Downs, and Tumbles!"

Carlton Osborne
CEO and Co-Founder, AnimalBiome and Attorney
"Search Engine Optimization: Does Great Cat Writing Matter If No One Reads It?"

Kate Benjamin
Author, Cat Style Expert
"Inside the Archives of Karen Kuykendall"
---
Tickets
Early Bird: $45 for CWA Members, Aug. 1-10
Early Bird: $55 for Non-members, Aug. 1-10
Checks must be postmarked by Aug. 10, 2023
Regular Price: $75 for CWA Members, Aug. 11 – Sept. 30
Regular Price: $85 for Non-members, Aug. 11 – Sept. 30
Checks must be postmarked by Sept. 10, 2023
All sessions will be recorded, and registrants will have access to the recordings for 30 days!
---
Conference Sponsors
Meet Our Conference Sponsors in the Virtual Exhibit Hall!
Please click the logos to visit each sponsor and learn more about their company.
Platinum Sponsors
Gold Sponsors
Silver Sponsors
Bronze Sponsors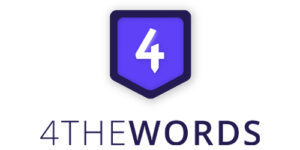 ---
Fundraiser: Blind Cat Rescue & Sanctuary
Fundraiser tickets go on sale on October 1st.
Blind Cat Rescue & Sanctuary, Inc., (BCR) is a safe, loving, and healthy permanent home for cats deemed unadoptable and therefore immediately euthanized by most shelters and animal control facilities – blind cats, senior cats and those that test positive for FIV or feline leukemia.
Since its founding in 2005 by a mother-daughter team of shelter volunteers, BCR's mission has continued to provide the resident cats with a permanent home while educating the public about them, their right to live and to have the chance to be loved family pets. Through a strong social media presence, 24-hour access cameras, daily live tours, and volunteer opportunities, the BCR cats daily demonstrate for a growing global audience that they deserve to live.
Extending its mission outside the shelter walls, BCR continues to sponsor a successful ongoing spay/neuter program for feral cats in Guilford County, NC, that has treated more than 8,000 feral cats in the past six years alone. BCR also spearheaded a 2014 program that put animal oxygen masks in every first-responder vehicle in the shelter's home of Robeson County, NC, and provided a heat detector for the county's canine police unit that alerts the officer when the air conditioner in his police car fails, putting his canine partner at risk for death from excess heat.
BCR is a donation-funded 501c(3) tax-exempt organization, IRS Section 170(b)(2)(iii) for both federal and state tax purposes.