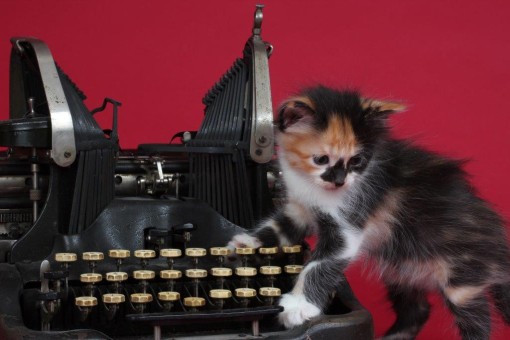 MEMBERS DISH ABOUT CWA
"I decided to launch Mewsings/Musings, the book I co-wrote with my famous cat, Simon Teakettle, at the CWA conference in 2001. To my delight, the book won a Certificate of Excellence in the 2002 contest, which provided great publicity for a second wave of book signings." ~Barbara Florio Graham, author, columnist and writer mentor/coach
"I joined CWA as an associate member somewhere around 1997. I attended the conference in Kansas City, Missouri, in 1999. I felt very welcome although I only knew a couple of people. A few months later someone sent an E-mail to the group that TFH Publications was looking for people to write books about pedigree cats. I contacted the person and within an hour I had a contract for my first book. I became a professional member the following year — and received a Muse medallion for the book." ~Lynn Miller, cat breed expert and book author
"It's hard to list just one thing because CWA has given me so much. As a longtime volunteer with the organization, working with sponsors opened doors for me to work as a National Spokesperson for certain brands. And for several years I came away with half a dozen article assignments after meeting with editors at the CWA conference. Awards recognition meant editors contacted me—rather than me having to go to them. But the best part of CWA is the mentoring of each other, mutual support, willing help and celebration of each others' successes." ~Amy Shojai, CWA founding president, and award-winning author of 26 pet care books
"I have loved cats, writing, and reading my whole life, but it was not until recently that I became an author and wrote my first book about my family of cats. Imagine my genuine pleasure and surprise after that, when attending my first CWA Conference in 2011, that I met the editor of Cat Fancy Magazine, Susan Logan, and was given my first writing assignment with them!" ~ Deborah Barnes, Author of The Chronicles of Zee & Zoey, award winning blogger, and cat advocate.
"My first conference was in Kansas City in 2000 or 2001. My first book was just out and I wanted to connect with other writers, and to learn more. I had an editor appointment with a TFH "small animal" editor. She took my resume back to the office and I got a book contract. I have since written seven books for TFH. I've gotten other assignments over the years as well from editor appointments. Plus, the conference is just plain fun!" ~Su Ewing, President CWA, VP of Dog Writers Association of America, author 11 pet books
"Meeting other cat writers who spend their days alone with a computer and anywhere from one to a dozen cats (or more) was the highlight of my CWA experience. It's great to swap experiences with people who don't think you're crazy, wouldn't dream of asking you what your "real job" is, and who can empathize that you've written dozens of pet books and are still in the poorhouse. It was so rewarding to find that there are others out there like yourself, who live, breathe, and make a (kind of) living from those four-legged angels we call cats. Then, too, I also got a chance to meet with an editor from Guideposts, and as a result, got an offer to do an article. For fun, education, interactions, introductions, camaraderie, and a chance to meet like-minded friends who'll stay in touch for a lifetime, there's no better conference than the Cat Writer's. I can't recommend it highly enough." ~Allia Zobel Nolan, Author Cat Confessions: A Kitty Come Clean Tell All Book and 180 other titles.