April showers may bring May flowers but most cats would prefer soaking in a sun puddle like Susan Willett's cat Dawn.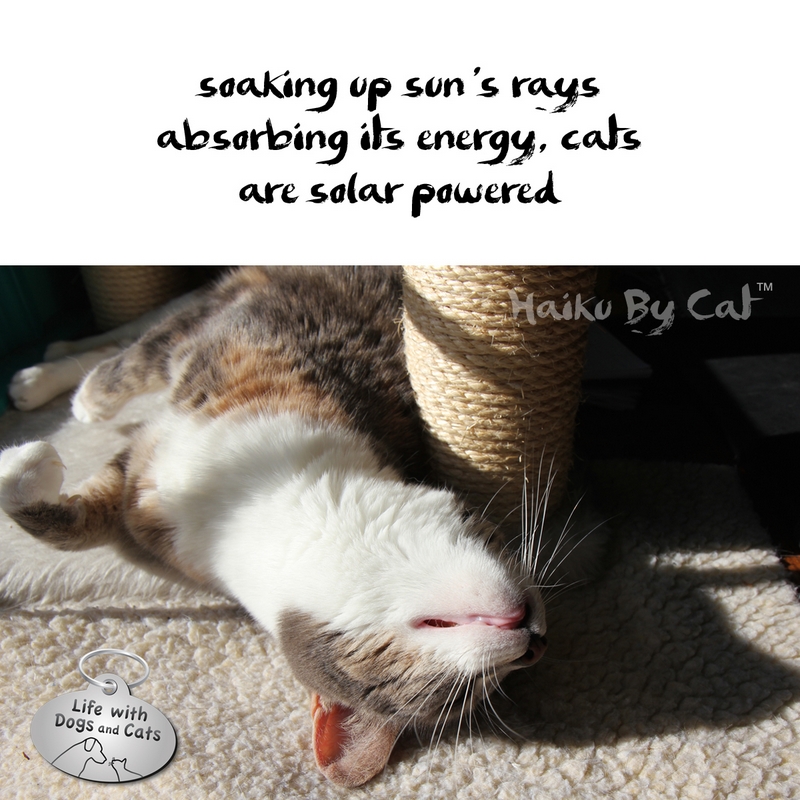 Visit Susan Willett at Life with Dogs and Cats On Facebook, Pinterest, Instagram, Google+ Twitter @WithDogsAndCats
Thank-you everyone who has sent blog submissions. They're being sorted, edited and queued up. Please continue sending submissions or inquiries to the editor: Layla Morgan Wilde at info@catwisdom101.com I'm especially keen to see CWA member profile interviews or Q. & A. of members by fellow members. Let's support the CWA and each other.