1) Go to bitly's website (opens in a new tab): https://bitly.com
2) DO NOT try to join or sign in with "Get started for free." You DO NOT need an account to use bitly. Scroll down until you see the box to enter a link to be shortened.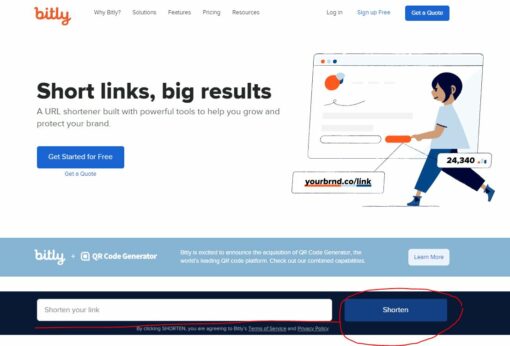 3) Enter your link and hit "shorten."
4) Your shortened link should appear below the box.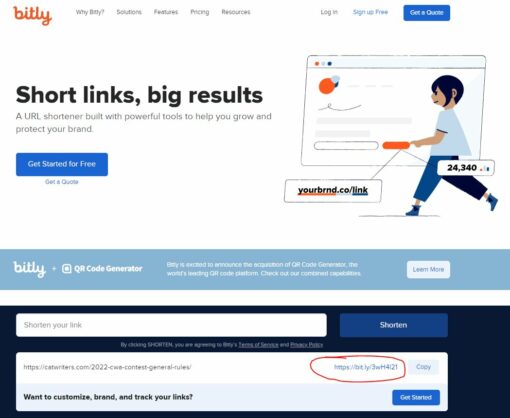 ​