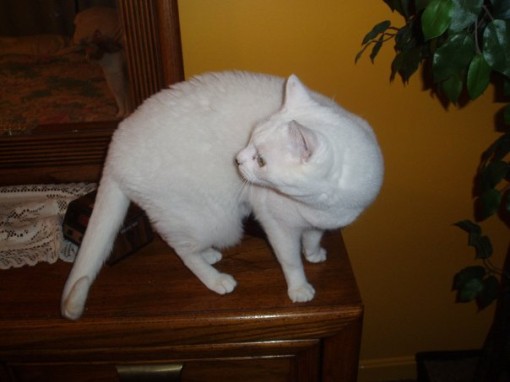 There are lots of new and wonderful things happening within the Cat Writers' Association. Most of you are already aware of our new partnership with BarkWorld. For those of you who are not, from October 30 – November 1, 2014, in Atlanta, our 2014 annual conference will be held jointly with the BarkWorld Social Media and Blogging Pet Expo. We are proud to present BarkWorld and MeowWorld Presented by the Cat Writers' Association.
We hope you will all join us next year. This joint conference promises to be our biggest event ever. Though the conference is still almost a year away, it's not too early to start making your plans. We are able to offer great pricing, beginning at $29.00 for a full conference registration. But you have to stay up late (or get up early) to take advantage. Sale starts November 29 at 2:00AM and seating at this price is limited. Plan to register early. We'll see you in Atlanta!
The conference is exciting news, right? But it doesn't end there. CWA is growing quickly and we hope you'll all join us in our new social media venues. We have a newly established Facebook page which is public and open to all. Don't worry; our Facebook group is not going away either. You'll still be able to discuss more private topics in the closed atmosphere of the previously existing group. However, the new public page gives us the opportunity to share our own accomplishments as well as those of our talented members with the world. We hope you'll like the page and visit often. Feel free to post your own achievements and activities there as well.
On that same line, we are also reviving our Twitter account, which has been inactive for some time now. For the tweeters among you, come follow us and we'll keep you up-to-date on all the latest news and events.
As you can see, we also have a new blog associated with our website. We'll be using this blog to keep you apprised of all the latest news and announcements. We invite you to subscribe to the blog via RSS or have new posts delivered directly to your email address.
None of this would be necessary without our brand new social media committee. I'd like to personally thank Janiss Garza, Layla Morgan Wilde, and Deb Barnes for stepping forward to coordinate all of our social media outreach. Thank you, ladies, for all your hard work! We couldn't be in better hands. We look forward to welcoming Stephanie Harwin to the committee in the near future as well.
Happy Thanksgiving to all. We here at CWA have a great deal to give thanks for, not the least of which are all of our purrific members and sponsors.
Sincerely,
Lorie Huston, CWA president