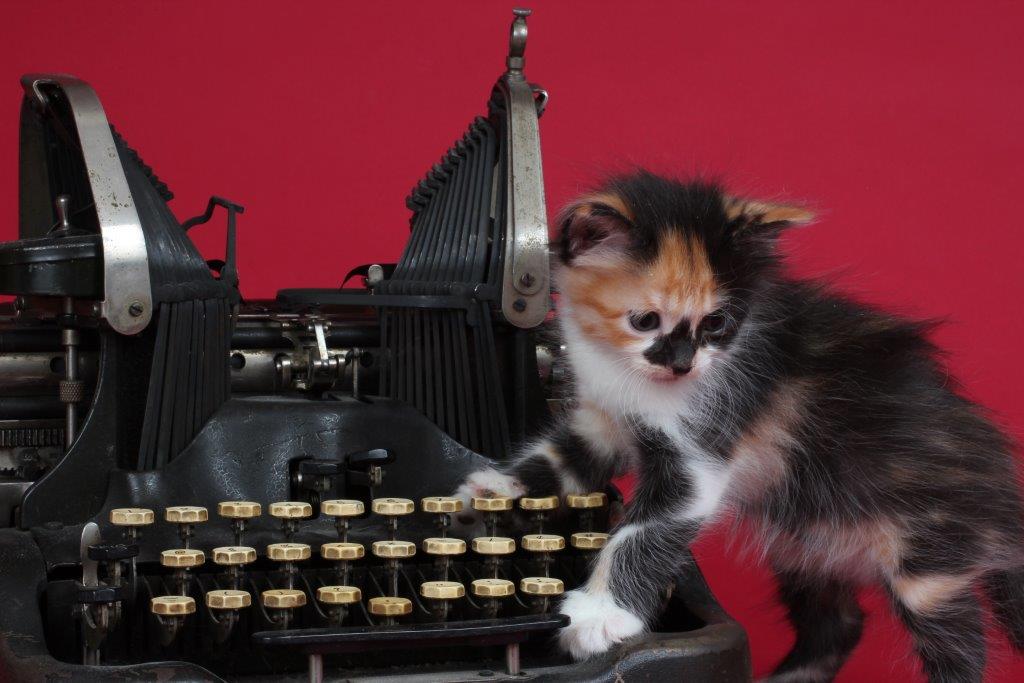 Cat Writers' Association could not survive as a purely volunteer organization with rock-bottom membership fees and high-value services without the monetary support of sponsors. Throughout the years, these sponsors have recognized the importance of our work, and with their assistance, we've been able to continue our programs, support our members, and celebrate cats with outstanding information provided by our members.
We could never have come so far so quickly or lasted for two and a half decades, were it not for the support of sponsors. Some supported us early and moved on, others came late and stayed, and ALL are appreciated — most especially those who have been with us through furry thick and thin and are STILL with us today. Take a look at our all-star in progress 2019/2020 Sponsor List Here. CWA is eager to "adopt" new sponsors and expand our relationships with existing donors. Cats deserve our best–and you can help make that happen.
SUPPORTING CWA IS A PURR-FECT FIT!
Looking for access to pet industry experts and communicators? Our members and Conference attendees are the professionals who write books, magazine articles, and blogs. As a sponsor of the CWA contest and/or conference, your company will maximize your marketing dollars. You'll reap visibility and catch the attention of the media, authors, and editors who attend our conference. This is your opportunity to strategically place your brand in front of those active in the publishing world, who are first and foremost readers and consumers of your company's products!
BACKGROUND: The Cat Writers' Association, Inc. (CWA) founded in 1992 is a not-for-profit organization that offers networking, education, and support to beginning and professional writers–communicators who have a special interest in cats.
(See supporting IRS documents here.)
CWA Audience: The combined niche readership/audience of CWA members is measured in the millions, with CWA-ers often focusing their content on special award topics suggested by corporate sponsorship. Pre- and post-Conference press releases generate hundreds of media/news and social networking impressions, with many of these being maintained indefinitely on the individual's or organization's credits listing.
Member Outreach: CWA worldwide membership includes over 240 special interest writers, bloggers, editors, authors, illustrators, public relations experts, veterinarians, behaviorists, animal welfare professionals, breeders, broadcasters and more. Members remain connected through a real-time communication via a combination of members-only Meow Digital Mews (emailed newsletter), Member Directory, Facebook, Twitter, and Instagram pages, and E-mail list. We share our expertise with the cat-loving world via the website and blog, CWAsocial media accounts, and hangouts featuring publishing/writing topics from members as well as select featured talks by select sponsors and other expert guests.
CWA BRANDED EVENTS
CWA expands its reach and programs with more solo and partnership events each year to increase opportunities for members, sponsors, and cat lovers. Our traditional and hugely popular CWA Contest and Annual Conference remain the anchor event and the timing of both has changed to better reflect our fiscal/calendar year. This means sponsors receive promotion throughout the year throughout 2019 and beyond.
CONTEST: 2019 marks CWA's 26th annual Communications Contest, which recognizes the best cat writing/communication of the year. We offer more than 40 awards including the CWA Muse Medallion™ as well as special category niche-topic awards funded by corporate sponsors. See last year's winners and corporate sponsors here. We can help you create a Special Award to raise awareness about your product/cause, and CWA also seeks sponsorship(s) for the gala Awards Banquet, the premier event of the year held during the annual CWA Conference.
CONFERENCE: CWA's annual educational Conference mentors new writers, and promotes networking among professionals. Our 26th annual conference will be July 16 – 18, 2020 in conjunction with the Cat Fanciers' 84th Annual Garden State Cat Show and Expo in Edison, NJ. We anticipate an audience of 100+ at the 2020 Conference, and seek general and "branded" event sponsorships of breakfast/lunch meetings, individual or entire seminar tracks, receptions and more.
What are you waiting for? Sponsorships are available for all cat-loving people and brands! Contact CWA President, Deb Barnes to learn about our latest CWA Sponsorship Package.
---
We would also like to formally recognize and thank our past conference partnerships and our sister organizations. We truly appreciate the mutual aid and support of these wonderful organizations.