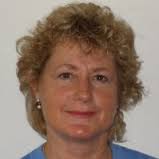 JANUARY 2015
Wow, we are already well into the New Year and the giant ball of catnip has begun rolling in CWA!
We have announced our mini-event in late May at BlogPaws in Nashville where several of our esteemed members will be conducting panels. (Check out the lineups on our website under Events.) I hope to see many of you there, coming to support our talented CWA writers.
Of course the biggest news has been the changes to our own conference and contest schedules.
There will be no official conference this year but the 2015 Communication Contest will still happen. The contest entry eligibility period has been extended to December 31, 2015, an extra six months. Hereafter it will follow the calendar year and revert back to 12 months. I'm very happy to say that Arden Moore is the 2015 Contest Chair, so keep an eye out for her postings.
So far I've heard nothing but positive responses to the schedule change announcement. Nothing like stepping out of the "we've always done it that way" box to get the juices flowing and hopefully bring new life to CWA. My goal is to have the membership swell and to pique the interest of our less active members so they once again participate in CWA activities.
The Website Admin Team has been hard at work updating the website. Take a moment to drop in and take a look around. Be sure to "subscribe" in order to stay abreast of any changes/postings concerning our great organization.
Council and I have several other changes and updates that we are working on, so watch your emails closely over the next few months. We are always open to suggestions as the CWA officers are dedicated to serving the members.
Warm purrs to you all.
Marci Kladnik, President