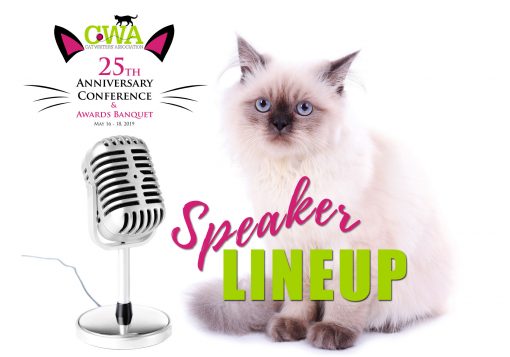 It's the Cat Writers' Association's milestone 25th Anniversary Conference and Awards Banquet and whether your passion is cats…or dogs…or just about anything else you can think of, we've got a jam-packed, powerhouse speaker lineup in store for you to help you further whatever career path you're heading down!
Spanning over 3-days, May 16 – 18, 2019, at the Drury Plaza Hotel at the Arch, St. Louis, we have a combined total of 17 sessions, 24 speakers, and two very special guest cats! From interactive sessions on editing and graphics to informative sessions on self-publishing, traditional publishing, marketing and sales, podcasts, photography, writing for rescues, time management, social media, and more, there's something for communicators of all platforms audio, written, and visual.
The official conference kick-off will start Friday, 9:00 am, with Emerald Sponsor, Purina, hosting a panel discussion featuring Kurt Venator, DVM, and Chief Veterinary Officer for Purina and Dr. Janet Jackson, V.P. and Director of Research for Purina, but for those attendees who will be arriving early, we'll have a few bonus sessions beginning at 1:15 pm on Thursday!
DON'T MISS OUT ON THE EVENT OF THE YEAR – REGISTER FOR THE CONFERENCE HERE!
CONFERENCE MUST-ATTEND SESSIONS!
THURSDAY, MAY 16 

Creative Cause Marketing for Rescues & More: How to Reach, Retain, Respect, and Grow Your Audience (1:15 pm)
Panel Presentation by Julia Grosz, Anita Aurit, and Beth Stultz-Hairston
Want to get cats (and other animals) adopted and grow your blogging, writing, and social media audience? This session will lay out the basics of worthy cause marketing and show you how partnering with your local non-profits benefits not only the non-profit but turns the good-deed relationship into readers, followers and fans, locally, nationally and internationally. You'll learn design basics that cater to the mindset of your readers, how to write effectively in animal voice, considerations for discussing medical conditions and special needs, navigating tricky Facebook algorithms, and boundaries, effective themes and formats, and no-fly zones. There will also be a special focus on how to accommodate for compassion fatigue when writing and sensitivities to an audience who may be impacted by topics we cover in rescue, including pet loss, pet abuse, pet sickness and more.
Click links to learn more about Julia Grosz, the creative brainchild of Cat Hustler, a nonprofit organization that teaches shelters and rescues how to increase their adoptions through social media; Anita Aurit, author, speaker, and award-winning blogger; and Beth Stultz-Hairston, compassion fatigue educator, editor, and V.P. of Pet Sitters International.
How to Write Short Pieces for Publication (2:15 pm)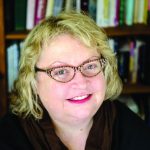 Educational Session by Lonnie Hull DuPont
Short pieces matter. Anthologies and magazines need good stories, opinions, and essays, so how does a writer break into that niche and be successful? In this session, you'll receive expert advice from writer, editor, and award-winning poet, Lonnie Hull DuPont, on how to brainstorm and cull what you know in order to write and shape short pieces for publication. You'll learn the value of finding out what publications are looking for, the possible pitfalls unique to writing short pieces, and the importance of trimming to specified word count. You'll also learn how to mine one big idea for several publications.
Conference Bonus: Ms. Hull DuPont will be taking pitches on Friday and Saturday for rescue-themed cat stories – first person, true, and feel good — for her upcoming Callie Smith Grant anthology, working title Second-Chance Cats. For those interested, prior signup is required, first come, first serve.
For more on writer, editor, award-winning poet, and publisher, Lonnie Hull DuPont, please visit here.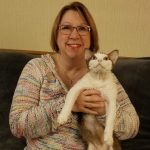 The Myth Of Busyness: How To Claim Time For Your Business (3:15 pm)
Educational Session by Robbi Hess
If someone says, "How are you?" and your go-to answer is, "Busy," then this session is for you! Everyone has the same amount of hours each day, it's just a matter of how they're managed, and speaker, Robbi Hess, will teach you how to plan your workday (even when you work outside the home), the benefits of time-blocking and how to do it, how to prepare an editorial calendar for blogging, social media and your newsletter (and why the time you put into drafting an editorial calendar will alleviate your stress), how to "snippet blog" your way to a regular blogging schedule, and how to leave your social media imprint in just 15-minutes a day!
Robbi Hess is a print magazine owner, author, editor, and content creator/social media strategist/productivity coach. Please click here to learn more about her.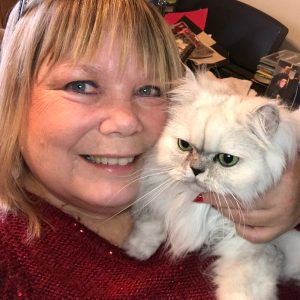 Editing and Graphics with PicMonkey and Canva (4:15 pm)
Interactive Session by Paula Gregg
Ever struggle with creating stylized photo graphics to enhance your brand and wow your audience? Session speaker, Paula Gregg, saves the day with her interactive session in which she shares the basics for anyone who would like to learn how to use the PicMonkey and Canva photo editing programs that quickly and easily allow you to create professional, creative, and customized photos for branding, copyright, and publishing online. Participants are encouraged to bring their laptop computers so they can create and edit their own personalized graphic and will need to download the 7-day free trial of PicMonkey (if they don't already subscribe) and set up an account with Canva (if they don't already have a paid subscription) prior to the session.
Click here to learn more about Paula Gregg, V.P. of the Cat Writers' Association, educator, blogger, and social media pet influencer.
FRIDAY, MAY 17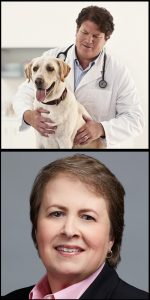 The Science of Cats: Feline Nutrition & Hydration
(9:00 am)
Conference Kick-off! Panel discussion by Dr. Kurt Venator and Dr. Janet Jackson
Dr. Kurt Venator, Chief Veterinary Officer and Dr. Janet Jackson, Vice President & Director of Research & Development at Purina will discuss how expertise permeates the organization, the company's science-based nutrition approach to pet food and a deep dive on the nutritional needs of cats, including the benefits of wet cat food.
Kurt Venator, DVM, is the Chief Veterinary Officer for Purina and a national speaker on the topics of small animal nutrition and veterinary medicine. Dr. Janet Jackson is the Vice President & Director of Research for Purina, where she leads scientists in the fields of nutrition, biochemistry, microbiology, and immunology. To learn more about them and their roles at Purina, please click here.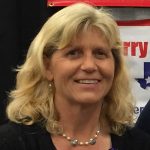 Cross-Marketing & Self-Editing to Broaden Markets and Multiply Sales (10:00 am)
Interactive Session by Robyn Conley
An interactive session with two parts: 1) exercises to show writers how to multiply sales based on one set of research to make better use of their content; 2) exercises and tips to emphasize the need for revision and tricks for implementing clarity and freshness in writing — no matter the writer's individual style. Writers will learn to "balloon" ideas from a topic of their research and lift meats of that material to re-frame them for smaller markets or to enlarge them for a broader appeal and to develop a checklist of the most common revision issues to look for in their manuscripts. This session will also help those who write non-fiction to cross-market their research for a variety of track-record opportunities, which will enhance their authenticity with potential agents and editors; revising those pieces to be their best-polished writing to make their work stand out among other writers.
Conference Bonus: Ms. Conley will be offering free 15-minute manuscript critiques on Friday and Saturday. For those interested, prior signup is required, first come, first serve, and you should bring your FIRST five pages (double-spaced, courier font, 12 points–any category of fiction or non-fiction) to receive immediate constructive advice from her positive perspective.
Robyn Conley is a 25-year experienced freelance editor and writer – click here to learn more.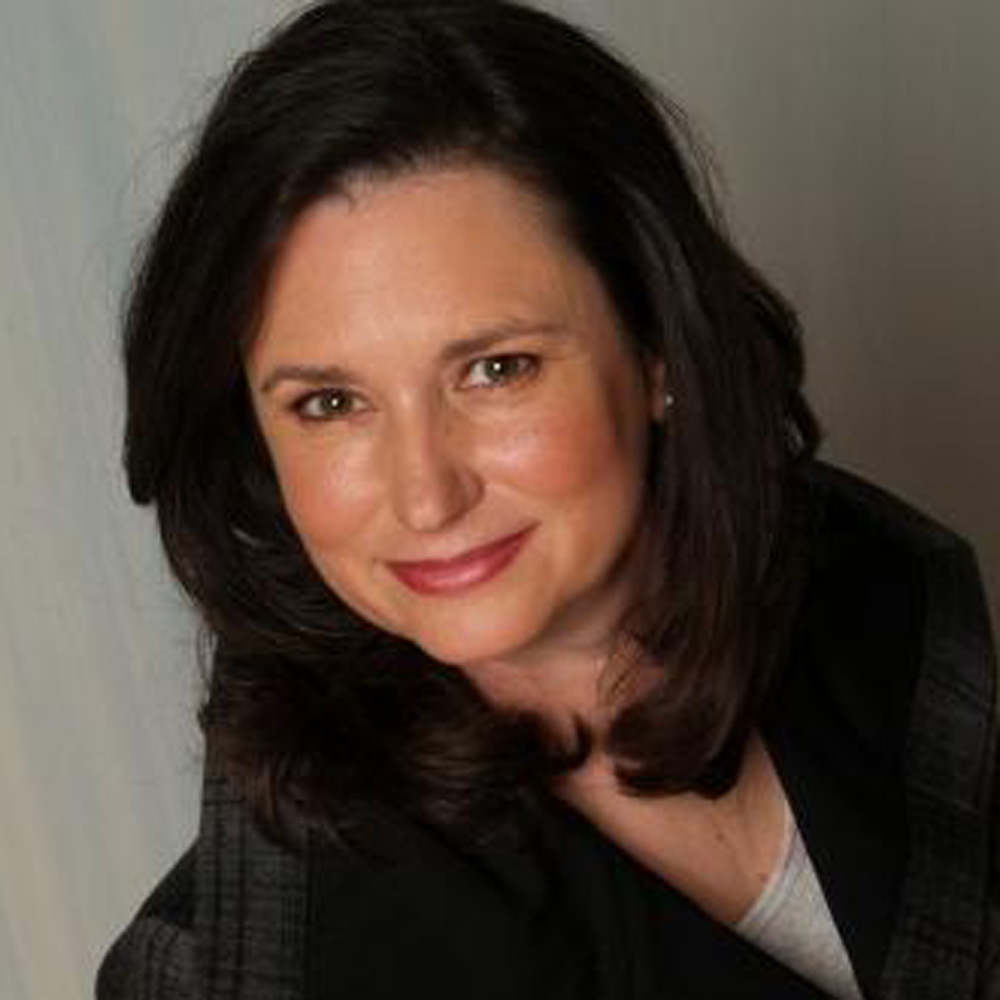 Practical Guide to Social Media for Selling Books (11:00 am)
Session by Lisa Miller
You've written your book, published it, and set up social media pages on Facebook, Instagram, Twitter, and more. Now what? Everyone wants to be better at selling their books and Business and Marketing Manager, Lisa Miller, at Amphorae Publishing shares tips on how to develop a strategy to make the most of your social media for book sales. She will also discuss realistic book sales expectations in a world in which the consumer purchasing climate is constantly changing.
Conference Bonus: Ms. Miller will be available on Friday and Saturday for editor appointments. For those interested, prior signup is required, first come, first serve.
To learn more about Lisa Miller, Partner and the Business Marketing Manager at Amphorae Publishing, please click here.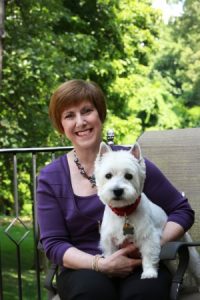 Improving the Well-Being of Cats in the Home, Shelters, and Post-Adoption (1:00 pm)
CWA Conference Keynote by Dr. Debra Horwitz, DVM, DACVB
Many of the cats that are in shelters are afraid and appear unfriendly making them less likely to be adopted. Once in a new home, cats often hide when they are stressed, frightened and anxious about the new unfamiliar place. In many post-adoption situations, stress can lead to other behavioral issues which sometimes can result in the cat being brought back to the shelter. Award-winning lecturer, author, media spokesperson, and past president and former public relations chair of the American College of Veterinary Behaviorists (ACVB), Dr. Debra Horwitz, DVM will discuss how cat communicators across multi-platforms can further educate themselves and their professional careers with expert information on cat care and behavioral issues, which in turn will help educate pet owners, shelter workers and the public at large about the many simple things that can be done to address behavioral issues in cats and ultimately improve adoption rates and keep cats in their forever homes.
Dr. Debra F. Horwitz, DVM, DACVB is a past president and former public relations chair of the American College of Veterinary Behaviorists, award-winning lecturer, author, and media spokesperson. To read her full bio, please click here.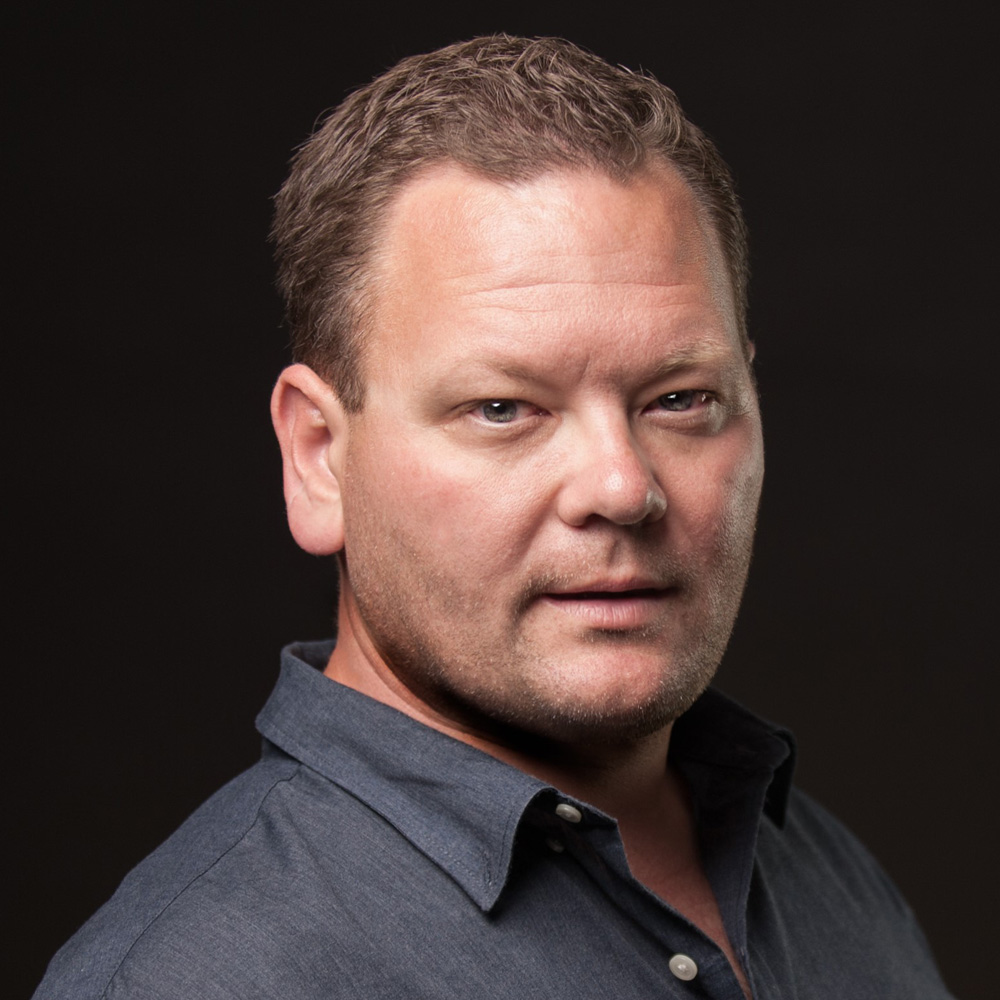 How to be Successful at Self-Publishing and Own Your Career! (2:30 pm)
Educational Session by Kevin Tumilson
Self-publishing has become a respected and powerful tool for authors of all genres and experience levels – from first-time authors to writers with many books under their belt – who might not want to go down the traditional or small-press publishing path. In this session, Kevin Tumilson, Director of Marketing for Draft2Digital, will cover some strategies and ideas for getting the most out of going indie (and keeping more of your royalties, while you're at it).
Learn more about the bestselling and award-winning author, podcast host, and Director of Marketing for Draft2Digital, Kevin Tumilson here.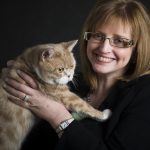 What's Your Story Now? Own It! Writers and Bloggers Need Their Own Story To Help Communicate & Connect With Today's Feline Lovers in Social & Traditional Media (3:30 pm)
Educational Session by Lea-Ann Germinder
This session will provide writers and bloggers with real-time tips and take-a-ways with what works now in the rapidly changing digital and traditional media space to engage with pet parents. Participants will learn communications techniques, best practices and go to resources for both the digital space and media. In addition, as a follow-up to last year's conference session, the latest developments in transparency and privacy regulation in the social media space and go to resources will be discussed as a group.
Lea-Ann Germinder is an accredited Fellow of PRSA and President of Germinder + Associates. Click here to learn more.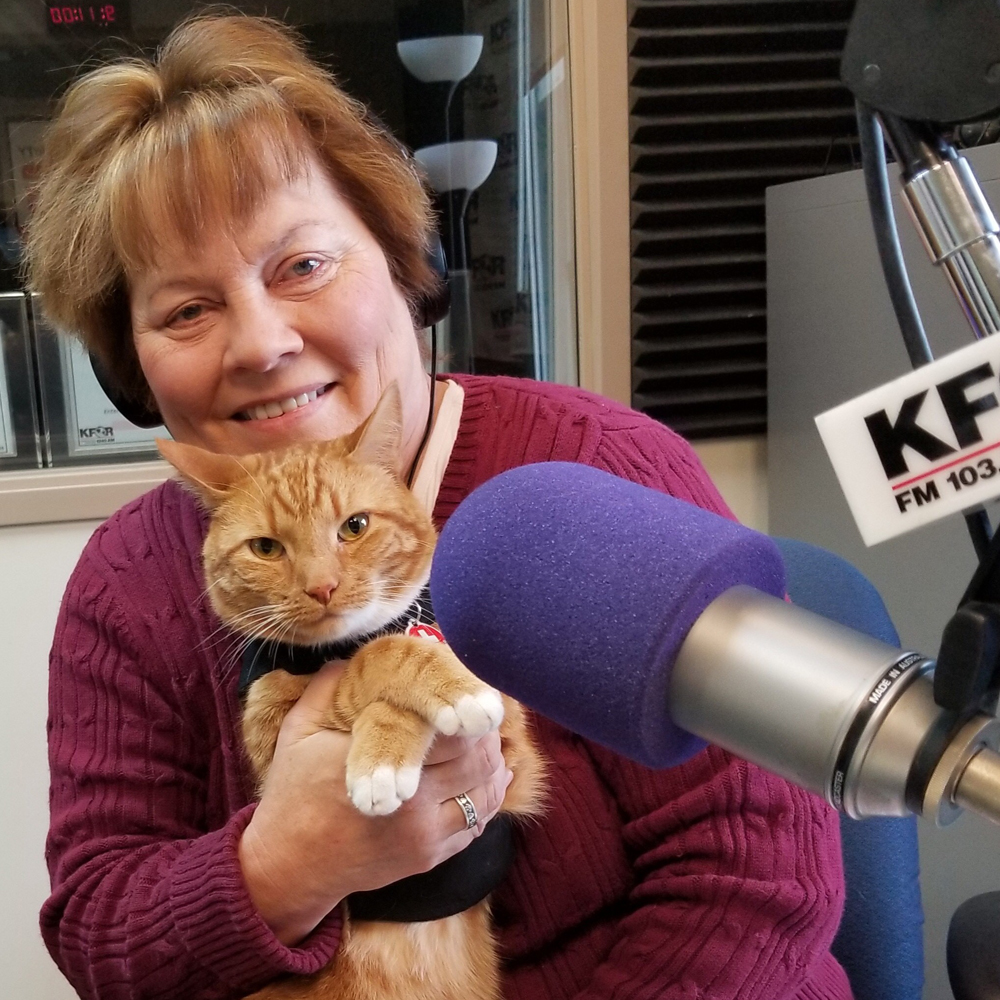 You're On the Air – With Arden Moore (4:15 pm)
Educational Session by Arden Moore with a special appearance by Pet Safety Cat Casey
Looking for affordable ways to enhance your brand and boost your pet expert status? In this interactive session, veteran journalist Arden Moore will share how to use podcasts and Facebook Live to gain audiences and paying assignments. For the past decade, Moore has hosted the award-winning Oh Behave Show on Pet Life Radio, drawing more than 600,000 loyal listeners on the world's largest pet radio network. She will show you how to reel in top guests to your show, post short but effective Facebook Live segments and establish your voice in the pet industry.
Arden Moore is a professional pet journalist, pet first aid teacher, and multi-published nonfiction author. Click here for further details.
SATURDAY, MAY 18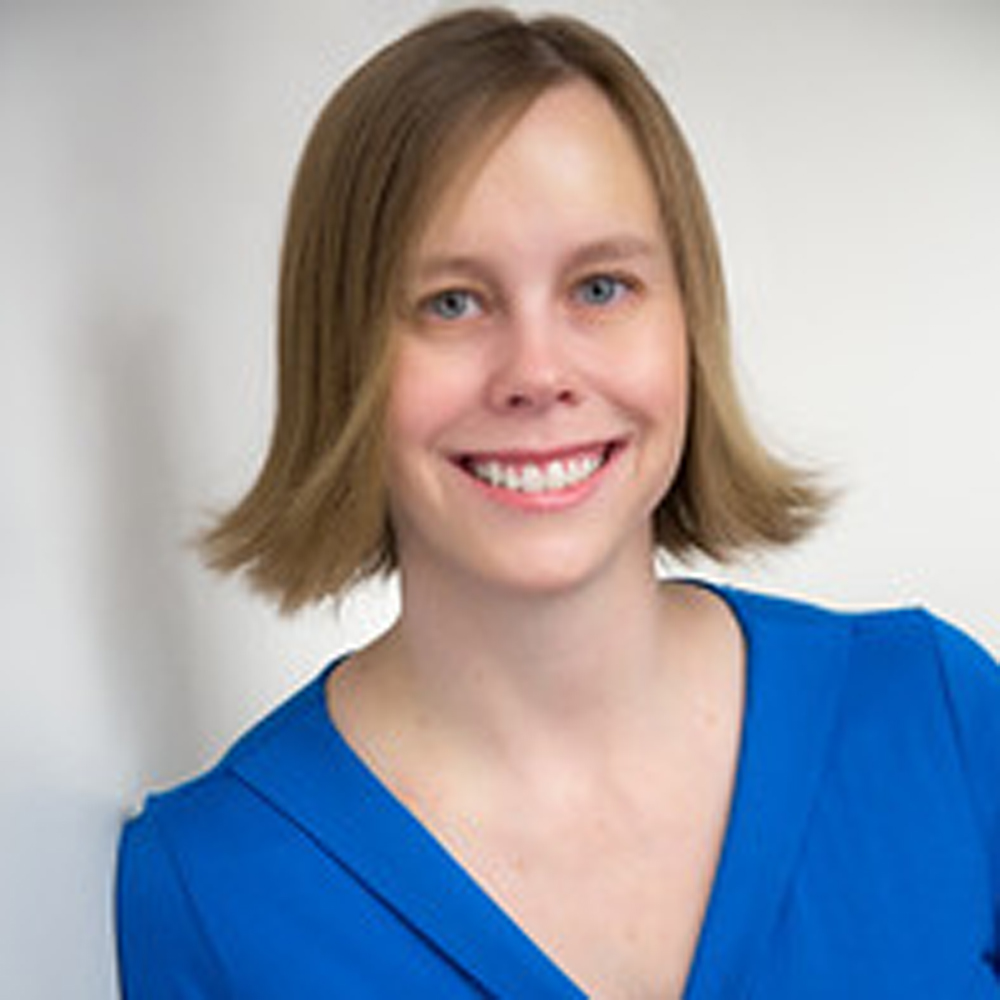 Feline Health Q&A with Dr. Kasten (9:30 am)
Q & A Session with Dr. Jennifer Kasten
Get your questions ready! In this session, Dr. Kasten, Technical Services Veterinarian at Tomlyn Veterinary Science, will answer your cat health questions. The presentation will specifically focus on hairballs (when are they normal and when they are a sign of something serious), respiratory health, and gastrointestinal health.
Jennifer Kasten, DVM is a medical writer, editor, and Technical Services Veterinarian for Tomlyn Veterinary Science. To learn more about Dr. Kasten and Tomlyn Veterinary Science, please click here.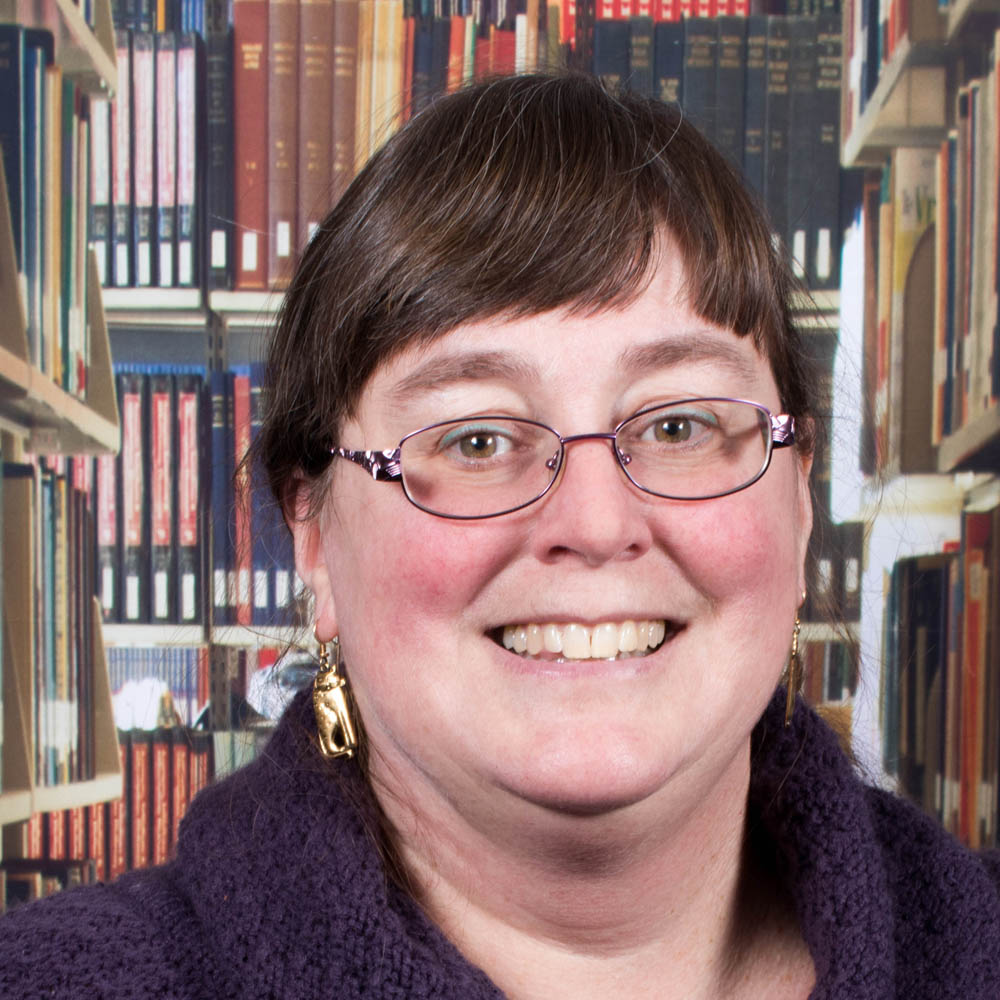 Bundling for Success (10:30 am)
Educational Session by Bonnie Koenig
We often think of authors as lone writers, but many collaborate to leverage their audiences by putting their eBooks and short stories into bundles with other authors in the same genre. If you've always wanted to put together an anthology but didn't want to deal with the contracts or are interested co-writing a novel with another author but aren't sure how to handle the royalty split, then this informative session is for you! Focusing on BundleRabbit, a unique platform that helps writers find and collaborate with other like-minded writers, you'll learn what it takes to create a bundle and call yourself a bundle curator, as well as what to consider when you choose authors to work with as well as which promotional techniques and strategies might work for you.
Bonnie Koenig is a fiction, contemporary fantasy, and gothic writer and novelist. You can learn more about her here.
Picture Perfect Photos for Print, Social Media, and Publishing (11:30 am)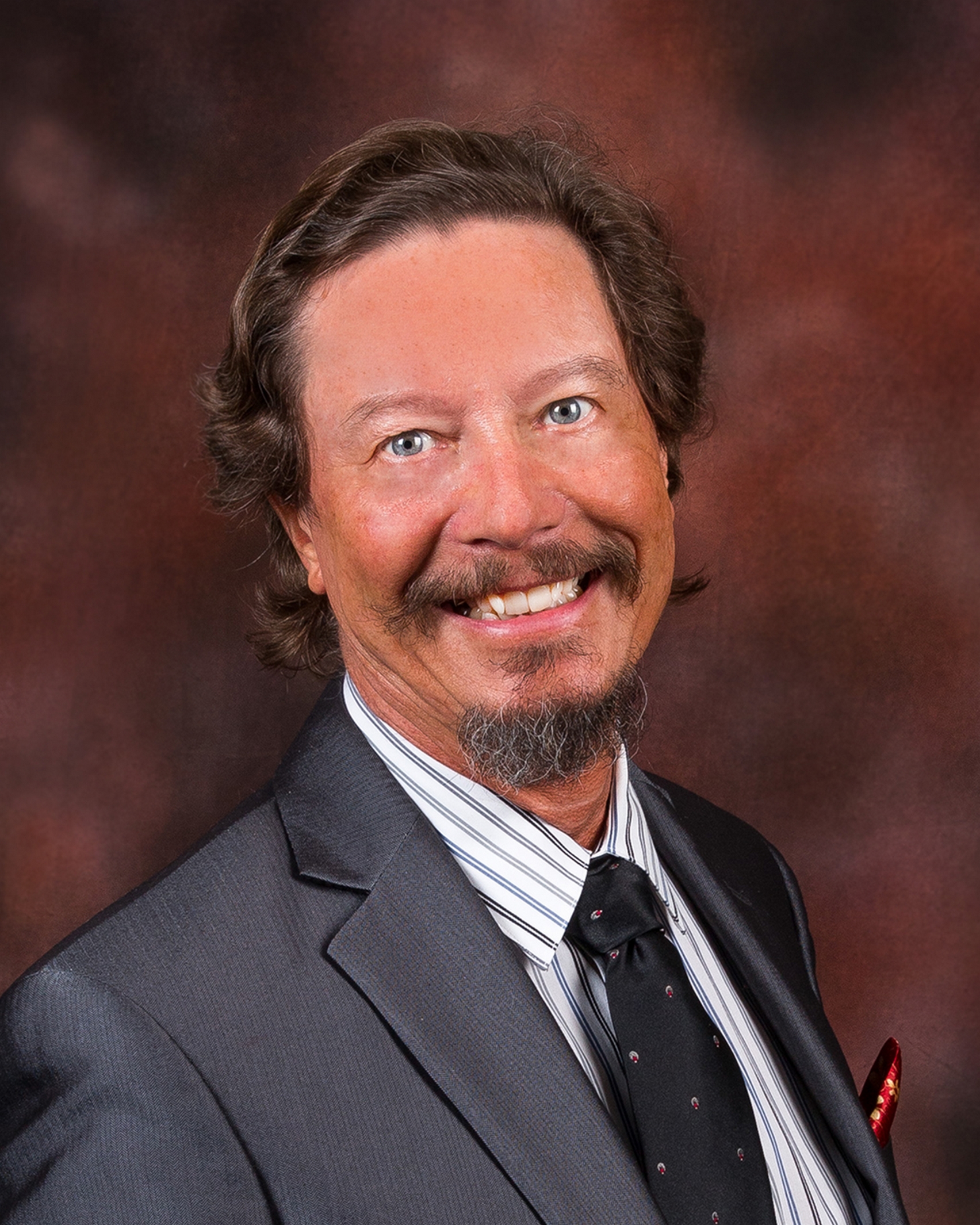 Educational Session by Larry Johnson
The right picture can tell a story, but just how do you capture that perfect image for your book, blog, Facebook, Instagram or other social media sites, especially when it comes to photographing cats or other animals, not always the easier subjects to master. In this session, award-winning photographer, Larry Johnson, will guide you through the creative photo process so you can take the eye-catching, professional quality, lucrative photos you need to increase your audience reach. Using his experience and expertise with cat photography, Larry will share his tips and tricks, focusing on artful vision, how to capture priceless moments, perfect exposure, catching action shots, how to master light and flash, and how understanding the breed and behavior of your cat (or dog) can make for a more powerful and expressive photo. Larry will also share tips on how to take great photos using smartphone devices.
To learn more about award-winning photographer and author of Show Cats, please click here.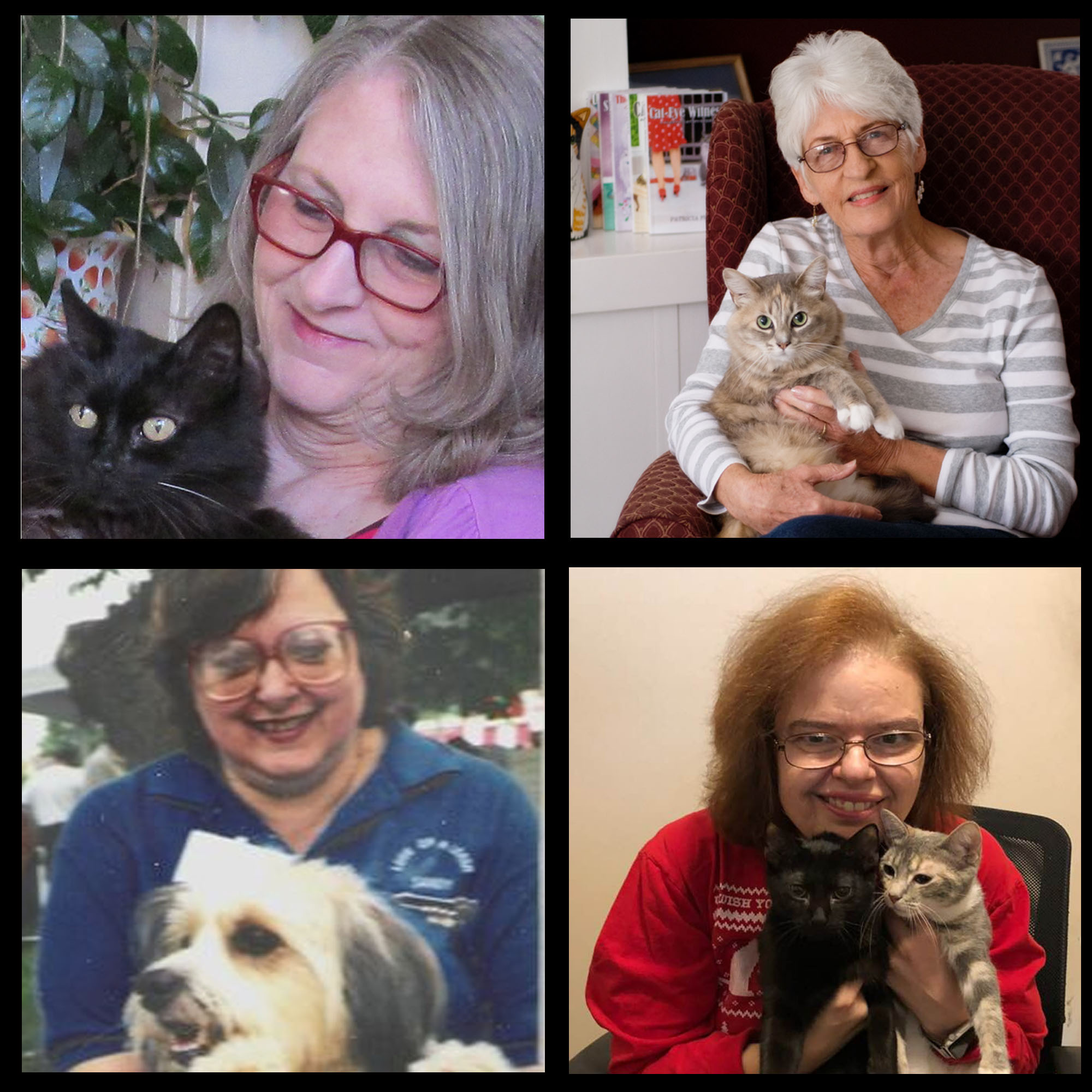 Communicating, Capitalizing, and Connecting in a Fictional World (2:00 pm)
Panel Presentation by Mollie Hunt, Patricia Fry, Sandy Murphy, and Debbie De Louise
If you've always wanted to write fiction but didn't know how to begin, in this Q & A style panel, you'll learn some of the trade secrets writers use to create compelling fiction to engage, connect, and bond with the reader. Whether cats, dogs, people, or anything else, the character needs to be believable and real – even the magical ones! Fictional writing requires a special skill and mindset and with this expert panel of fictional writers you'll learn how to fact check, develop characters, and do research. You'll also learn some basic fiction tips, such as observation, keeping character logs, timelines, and organizing flow.
Click links to learn more about Mollie Hunt, the author of the Crazy Cat Lady cozy mystery series; Patricia Fry, writer of nonfiction and fiction for over 45 year with 70 plus books to her credit; Sandra Murphy, writer and the author of From Hay to Eternity: Ten Tales of Crime and Deceptions; and Debbie De Louise, award-winning author and public library reference librarian.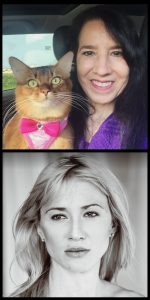 Understanding and Using Instagram to Build Your Personal Brand and Audience (3:00 pm)
Interactive discussion by Janiss Garza and Jessica Spawn, with a special appearance by Summer the Therapy Cat
Because they are often focused more on the written word than the visual, many writers have a hard time grasping Instagram, or they may not believe it's for them. But the truth is that writers (or any communications platform – written, visual, and audio) do have an audience on Instagram – an audience that WILL buy your book, your art, your custom-designed clothing, take your courses, come to your events, and more. Instagram experts, Janiss Garza, and Jessica Spawn will help you share whatever your passion is and fill you in on the many ways you can make Instagram work for you and bust a few myths too. They'll also share some viral accounts from successful authors as working examples, and there will be a special appearance by cat guest, Summer, who will show you (with some help from her human, Janiss Garza) how she is making Instagram work for her, and how you can make her techniques work for you!
Click links to learn more about Janiss Garza, author, editor, award-winning blogger, and the founder of FitCat Publishing and Jessica Spawn, speaker, producer, author, and Instagram influencer, known for her short film, "Instagram Cat Mom."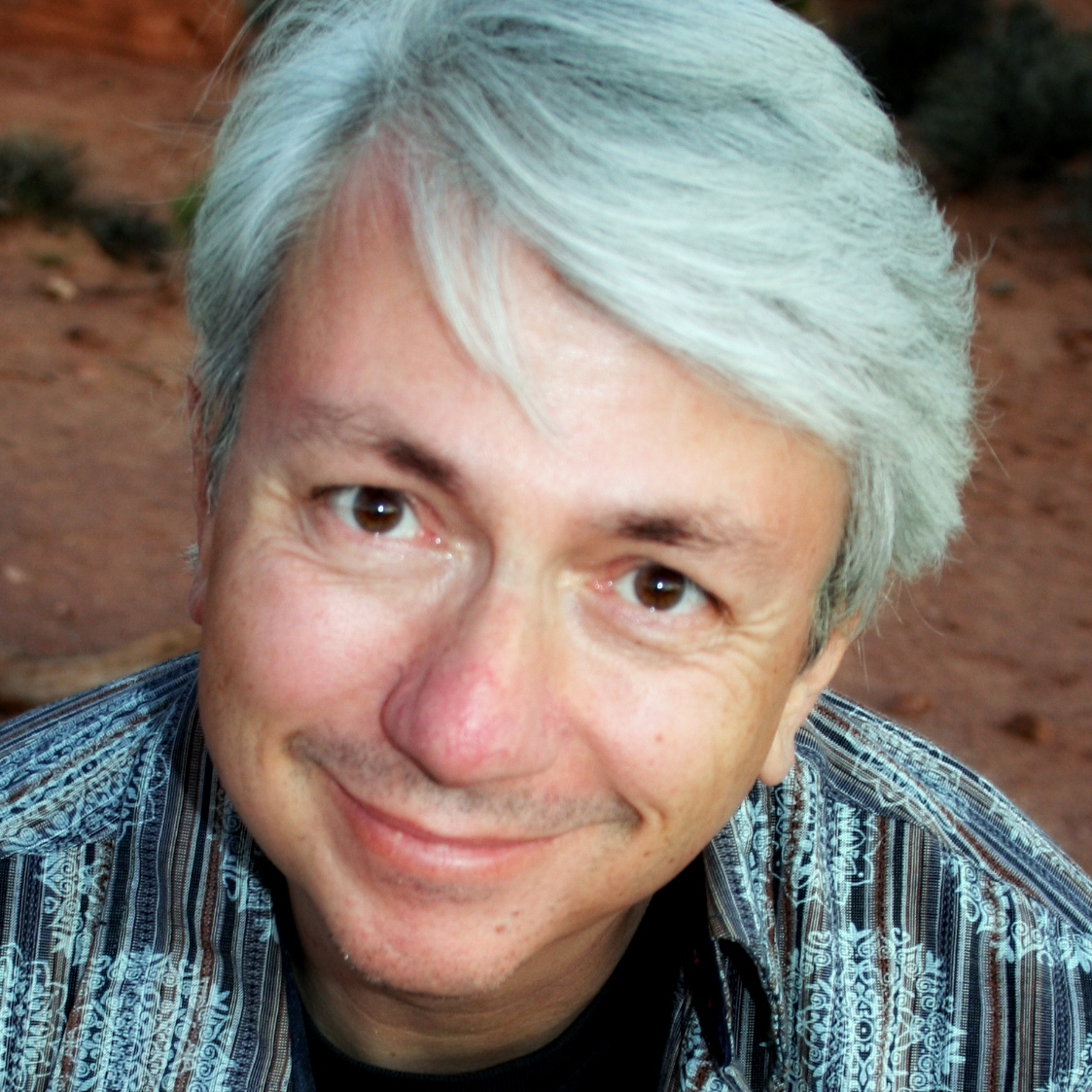 Hypnotic Marketing: How to Create Descriptions and Sales Offers That Mesmerize Readers and Sell More Books, Products, and Services (4:00 pm)
Educational Session by Bob Baker
There are two ways to describe and promote your books, products, and services: 1) The typical ho-hum way that gets mediocre results, or 2) The "hypnotic" way that captures your ideal buyer's attention and inspires sales. When you learn the secrets behind the hypnotic method, you'll attract more readers and turn a lot more of them into buyers. Don't worry, this presentation isn't about casting spells or manipulating people to do things against their will. Not at all. What it will show you is how to present your message and your book, product, or service in ways that captivate and motivate people to buy.
To learn more about Bob Baker, author of the highly acclaimed Guerrilla Music Marketing Handbook, speaker, and entrepreneur, please click here.
TO LEARN MORE ABOUT OUR EXPERT PANEL OF SPEAKERS, PRESENTERS, AND KEYNOTE, PLEASE CLICK HERE FOR BIOGRAPHY SUMMARIES.