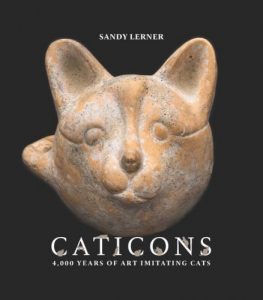 By Melissa Lapierre
"What if you had an (almost) unlimited budget and unfettered desire to surround yourself with furniture, clothing, art, household objects, books, and pretty much everything else in various semblances of cattitude? You would have caticons," opines Sandy Lerner on the book jacket of her latest literary endeavor. "Welcome to my thirty-year odyssey probing the corners of the art world, catalogues, foreign shores, and cyberspace, all in search of the one Cat Thing I did not have."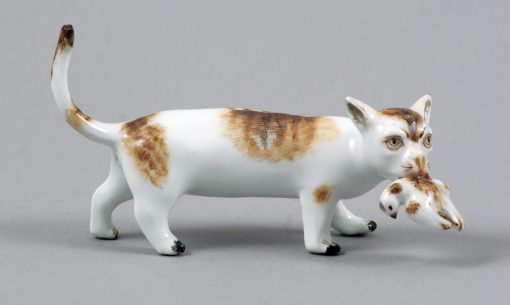 For a person like me who searches for cat-related items everywhere I go, this massive volume is a feast for the senses. I found myself "oohing and aahing" with every turn of the page while looking around my home realizing that my collection pales in comparison! But in the end that's the thing about personal collections regardless of your budget — the things you choose to surround yourself with are pieces that should make you happy when you look at them.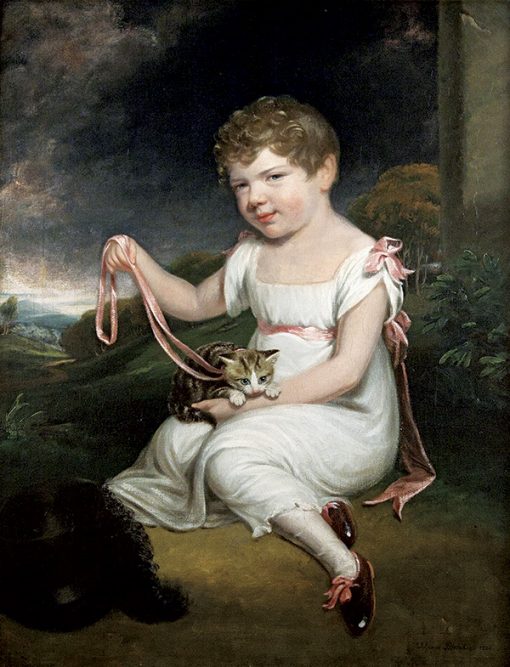 Lerner's collection began during a time in her life when she was forced to be catless — her new husband was highly allergic to anything with fur (which would've instantly been a deal breaker for this cat lady, but I digress) — and additions to her collection are not based on value, but "(1) is it a cat, and (2) do I like it?" Her collection spans from fun little trinkets such as chopstick holders, nutcrackers and duct tape to valuable pieces of jewelry and artwork. She admits there isn't much of anything cat-related she doesn't already own, but that doesn't stop her for continuing her search, and her friends have joined in the hunt in hopes of finding something she doesn't have!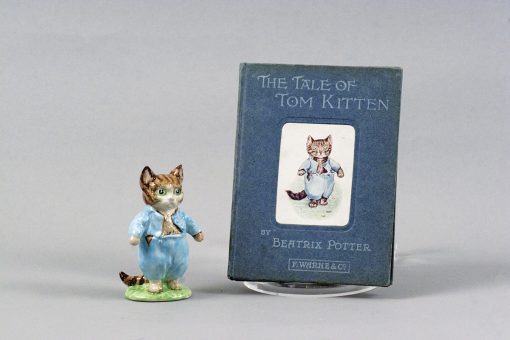 Every time I pick up Caticons I discover something new to covet for my own collection, with the "Cats in Books and Entertainment" section being my favorite. Cat history, quotes and poetry are packed in the pages alongside hundreds and hundreds of beautiful photographs.There's no better gift for the cat lover in your life this holiday season than Caticons. It's an art history book with feline flair!
To order Caticons, please visit https://www.caticons.info/
Visit Melissa Lapierre at her blog Mochas, Mysteries and Meows