Copyright Cautions for Bloggers by Barbara Florio Graham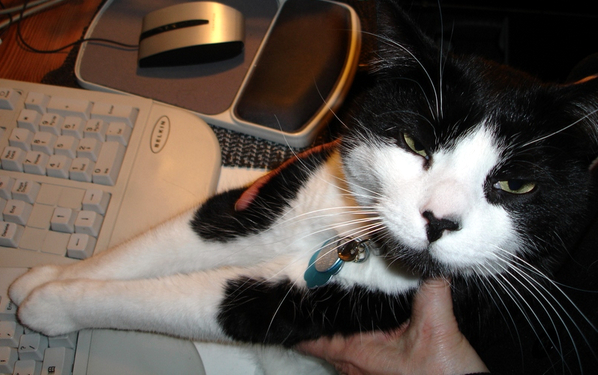 Blogging is growing as a way for authors to communicate. But there are concerns you should consider before you start or contribute to a blog.
The first think you need to ask yourself is where your blog is located. If it's not on your own website, you may be making a huge mistake.
I heard a scary story recently from a friend who works full time as a school librarian. She's also a published writer who used to write for magazines and newspapers.
However, with the decline in print markets, she started a travel blog. It's very popular, especially since she always includes photos. She recently met the travel editor of the Montreal Gazette and asked about submitting travel articles. As a sample of her writing, she sent the editor a link to her blog. The editor told her nothing she had already written on her blog could become a travel piece for the Gazette because it had already been published online.
So many writers never think about this when they give their best writing away on a blog, in Facebook posts, or on other online media. Once it has been published – in any form – first rights are no longer available. So if you've written something a magazine, newspaper, or other publication might be willing to pay for, you've lost that possibility the minute you post it anywhere online.
The issue of ownership of your work is crucial.
That means you should never post anything on a blog that could be stolen, unless that blog is attached to your own website. That offers the protection of your unique URL.
Close to 75 million blogs live on WordPress, with over 100,000 new blogs added every day. That's great for them, but not so good for their bloggers. How likely is it that your blog post will be read by more than 5 or 6 people? Also, the nature of blogs is that older posts move down, so whatever great ideas or fine writing you posted a week or two ago are never going to be read by anyone ever again.
And you no longer own that material, because it's been put online by a service you don't control.
If your blog is on your own website, you have many options. You can repeat or refer to older posts. You can delete something you feel is no longer relevant. You can sell or trade articles with other bloggers, or sell these to paying magazines! The problem of first being published on your blog can be eliminated by removing the blog post in question if you decide to market the article.
There are many advantage to creating your own website, in addition to a safe place to host your blog. You can link to other CWA members, or other organizations you want to support. You can feature your books, providing a link to wherever they are for sale (unless you want to handle sales yourself via your site).
When you create your own bio on your website, you can change the photo whenever you wish, add additional photos, either to the blog or other pages, and update information about recent accomplishments, such as winning a contest.
Remember that you don't own your work unless you own the media where it appears. Anything you write in a blog hosted by someone else, on Facebook, or in any social media can be taken away from you. We tend to forget that Facebook is a business. They can change how we access the site at any time, and have done that repeatedly over the past year or two.
As a publishing consultant, I see many books that have been published by print-on-demand companies. In many cases, contact information in the book is only for the publisher. So if the publisher goes out of business, your book contains no viable contact info.
When you own your own website, your email can be attached to that, so it will never change if your current ISP changes. It's also a good idea to use your own name in your email communications and on social media. I don't always remember who people are on LinkedIn when they post under the name of their company or their nickname.
And just because something is free now doesn't mean that it will always be free. You have no control over a site that begins to charge users. Notice how LinkedIn is continually asking you to upgrade to their premium service. Other social media are doing the same. But both LinkedIn and Facebook are a very good way to promote your books or your blog. Just make sure you don't "give away" your best ideas on social media but rather point to your own website URL.
You may wonder why I'm contributing to this blog. It's because this article was adapted from one already published in a newsletter where I've been a columnist for more than a decade. I also used it in a paid presentation for Ottawa Independent Writers, and it will also appear on a website I contribute to regularly. I can do that because I own it. Holding onto rights so I can recycle my work is one of the ways I make sure I'm paid for my work. So don't copy this; it's mine.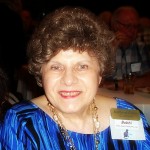 Barbara Florio Graham was a charter member of CWA, an author, publishing consultant and   marketing strategist. Her website is: http://SimonTeakettle.com
Editor's note: There are instances of blogs and their content scoring book deals in the business and humor/parody category (e.g.,Stuff White People Like) and memoirs such as Julie & Julia and Waiter Rant. And yes, we'd love more blog content from our talented pool of members. Email your submission queries to Layla Morgan Wilde, CWA blog editor Layla@laylamorganwilde.com