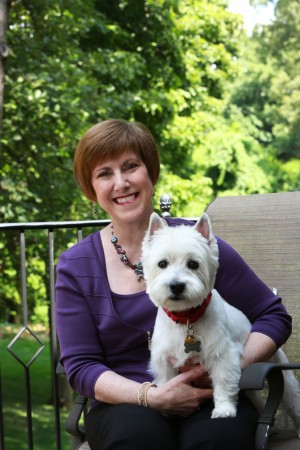 The CWA is honored to have Debra F. Horwitz, DVM, DACVB as our featured keynote speaker at our 25th-Anniversary Conference and Awards Banquet to be held May 16 – 18, 2019 at the Drury Plaza Hotel at the Arch, St. Louis, MO. Dr. Horwitz is an award-winning lecturer, author, media spokesperson, and past president and former public relations chair of the American College of Veterinary Behaviorists (ACVB).
Dr. Horwitz will be speaking about Improving the Well-Being of Cats in the Home, Shelters, and Post-Adoption. She points out that many cats in shelters are afraid and appear unfriendly, making them less likely to be adopted. Once they go to a new, unfamiliar home, stress and fear can lead to other behavioral issues, which unfortunately can result in the cat being returned to the shelter. One of Dr. Horwitz's many notable works in behavior includes a chapter in Feline Stress and Health: Managing Negative Emotions to Improve Feline Health and Wellbeing, a guide published by the International Society of Feline Medicine (ISFM), so her talk will be especially relevant to cat writers.
In discussing her talk next year, Dr. Horwitz said, "I am delighted to have the opportunity to speak to this accomplished group of writers and bloggers. They can help educate pet owners, shelter workers and the public at large about the many simple things that can be done to address behavioral issues in cats and ultimately improve adoption rates and keep cats in their forever homes."
"Finding solutions to behavioral issues in cats, and in the process improving adoption rates and addressing these problems in the home are topics of great concern to cat lovers everywhere," says Deb Barnes, CWA president. "We are especially pleased to have a veterinary expert of Dr. Horwitz' stature join our conference and share her views with CWA members and conference attendees so that we can help spread the word that there are indeed solutions. I for one am bringing extra notepads!"
With Dr. Horwitz as the keynote, it is a must-attend event for cat communicators across multi-platforms to further educate themselves and their professional careers with expert information on cat care and behavioral issues. To register for your conference ticket, please click here. To book your guest room at the Drury Plaza Hotel St. Louis at the Arch, click here for a direct link or call 1-800-325-0720 and refer to Group Number 2350365.