"…If I would create a tale to grip my heart, I would do well to pay attention to my little cats' fierce passion and sly delight." So reads the closing sentence of Shirley Rousseau Murphy's autobiography.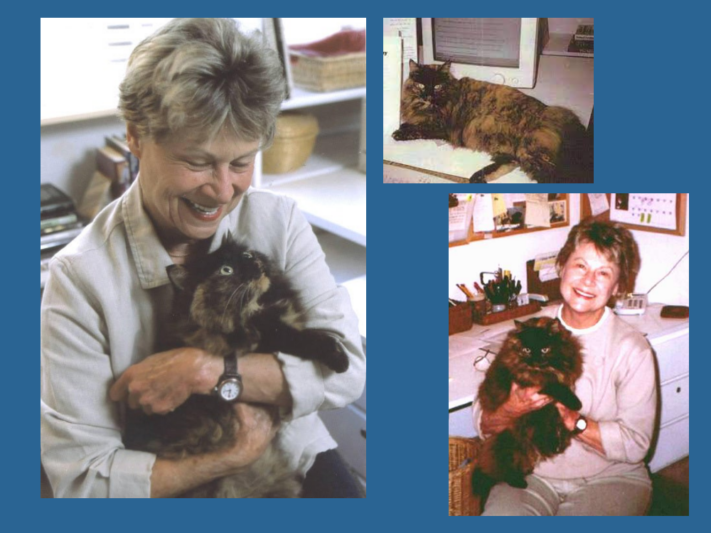 It was with deep sadness I learned that longtime member of the Cat Writers' Association Shirley Rousseau Murphy passed away on September 23, 2022 at the age of 94.
Shirley was the author of over 40 books for adults and children and is best known for her 21 Joe Grey Cat Mysteries as well as the Lee Fontana-Misto Duology she co-wrote with her husband Pat J. Murphy.
Shirley joined the Cat Writers Association in 1993 as a founding member. Described by her peers as a most generous and gracious lady, she attended conferences, participated on panels and seminars, and won numerous awards in the CWA Communications Contest—an impressive 11 Muse Medallions and a World's Best Cat Litter-ary Award!
Shirley was a cat person both on and off the page. Her cats were her muses, without whom there would have been no Joe Grey, Dulcie, Kit, or Misto. It was that innate understanding of felines that made her an unparalleled cat writer.
Shirley and her Joe Grey stories were a catalyst for my own cat writing. In 2021, I was honored to present Shirley with a beautiful Ro-gas-ka crystal vase on behalf of the Cat Writers Association as a token of our enduring esteem and appreciation for her contribution to the cat writing world. The engraving read: "CWA Award of Appreciation – Presented to Shirley Rousseau Murphy – 2021 – In gratitude for your great commitment, dedication, and love of cats and cat writing." Above this was a silhouette of a cat sitting in the crescent of a moon. I am so thankful she received this award while she could appreciate it.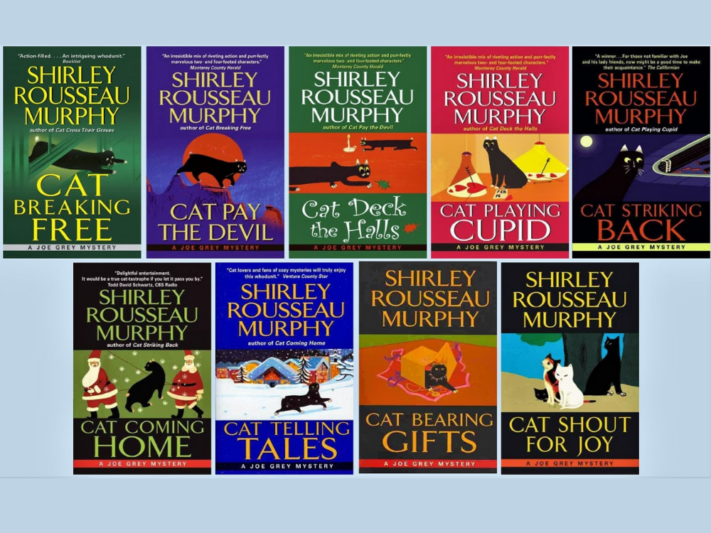 About Shirley Rousseau Murphy
Prior to becoming a writer, Shirley Rousseau Murphy was an interior designer, sculptor, and award-winning painter who had numerous one-woman art shows in California and a degree from the San Francisco Art Institute. In the 1960s she and her husband [Pat J. Murphy] lived in Panama, where she worked as a librarian before embarking on a career as a writer. From the start it was clear that animals were important to Murphy; horses, mice, dragons, foxes, and pigs all populated her children's books. Several of these early works were honored by the Dixie Council of Authors and Journalists.
In the 1970s and 1980s, Murphy branched out into fantasy novels, and in 1996 her career took a sharp turn with the publication of Cat on the Edge, a mystery set in the seaside village of Molena Point and starring the feline Joe Grey and his sidekicks Dulcie and Kit. The books proved popular with readers and soon became a series. Ultimately, six Joe Grey books were honored as best novel of the year by the Cat Writers' Association.
As a reporter noted in the Monterey County Herald: "These are not cute, little, furry kitties but rather two shrewd investigators with somewhat caustic personalities." Murphy based her title character on a no-nonsense gray cat she once owned briefly The crimes and capers he solves are realistically depicted and demonstrate the author's "quick, analytical approach to forensic details," wrote Ann Sharkey in the Library Cat Newsletter.
Over the course of nearly a dozen titles, Joe Grey and Dulcie have tangled with murderers and conspirators—of both human and cat species—as well as the odd roaming mountain lion. In Booklist, Sally Estes declared: "What makes this series so delightful for both cat lovers and readers of offbeat fantasies is … Murphy's convincing anthropomorphism." Likewise, Library Journal correspondent Rex E. Klett commended the series as "a special treat … for cat mystery fanciers."
Shirley Rousseau Murphy once told CA [writer Cleveland Amory]: "The [Joe Grey mysteries] are the exact mix of fantasy and realism which I like best to do; they evolved from The Catswold Portal, inspired by my own calico cat who seemed so often to want to speak to me, that I could not help but consider and write about her secrets."
In her remarks to CA, Murphy said: "The best stories find the author, not the other way around… Good fantasy grows from the most elemental within us, from the most basic human strengths and fears, and needs; and the best fantasy is laced with wit, with the warmth of humor and camaraderie that makes us human. All these elements together pull us into a story, whether we are writing a new work or lost in the work of another."
Along with the Cat Writers' Association, Shirley was an active member of the Author's Guild, Mystery Writers of America, American Crime Writers League, Society of Children's Book Writers and Illustrators, Sisters in Crime, and Library Cat Society. She contributed poems, short stories, and novellas to anthologies and magazines.
Source: Encyclopedia.com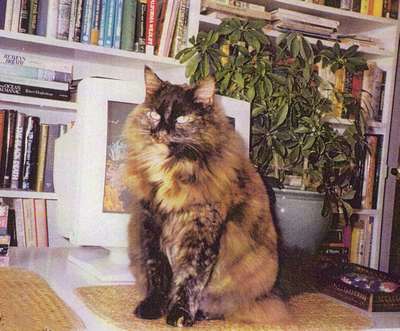 Discover more about Shirley Rousseau Murphy on her webpage, where you can find her complete booklist, read her full autobiography, learn about her own cats, and even get some tips on writing.
---
About the Author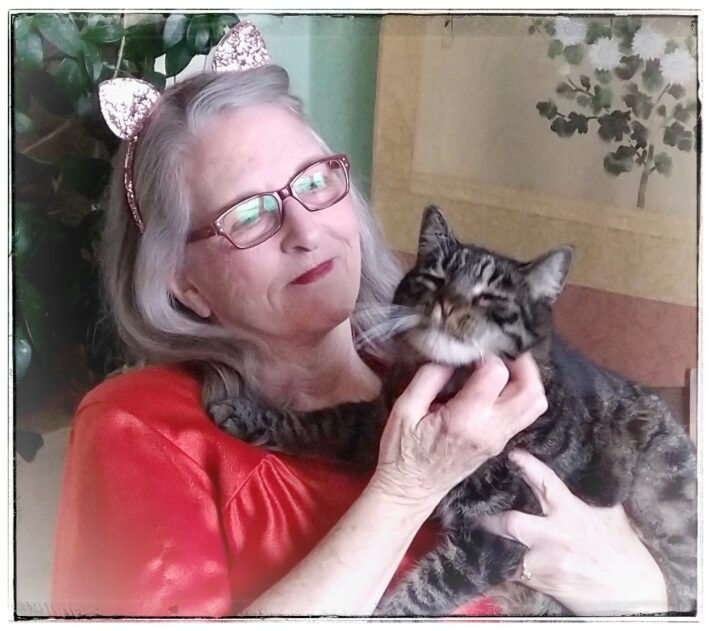 Cat Writer Mollie Hunt is the award-winning author of two cozy series, the Crazy Cat Lady Mysteries and the Tenth Life Mysteries. Her Cat Seasons Sci-Fantasy Tetralogy features extraordinary cats saving the world. Mollie also released a cat-themed COVID memoir. In her spare time, she pens a bit of cat poetry as well.
Mollie is a member of the Oregon Writers' Colony, Sisters in Crime, the Cat Writers' Association, Willamette Writers, and Northwest Independent Writers Association (NIWA). She lives in Portland, Oregon with her husband and a varying number of cats.
You can find more about Mollie at: https://molliehuntcatwriter.com/