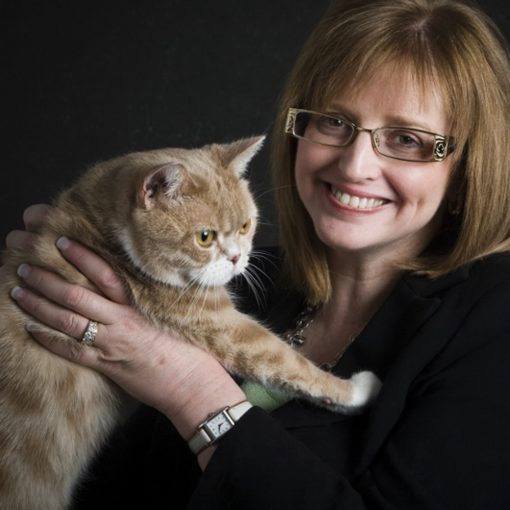 Lea-Ann Germinder, APR, Fellow PRSA, is the the founder of Germinder + Associates, a New York City-based communications agency. She also is editor, publisher and founder of Goodnewsforpets.com. In the pet/vet sector alone, Germinder and her teams have created over 125 campaigns, including the iconic "Pets Need Dental Care, Too!" campaign on behalf of Hill's Pet Nutrition, the American Veterinary Medical Association and the American Dental Society. Lea-Ann has been working with the Cat Writers Association since 1995.
Lea-Ann's work has been recognized by the PRSA Silver Anvil Award of Excellence, the VMX Vetty Awards, American Animal Hospital Association Gold Key Award, the IABC Bronze Quill and dozens of local communications awards. One way she is giving back is by sponsoring the Human-Animal Bond Special Award in CWA's annual communications contest this year.
She is also one of our speakers for CWA's 25th anniversary conference at the Drury Hotel in St. Louis, MO. Her session is called, "What's Your Story Now? Own It! Writers and Bloggers Need Their Own Story To Help Communicate and Connect With Today's Feline Lovers in Social and Traditional Media."
Here is an interview with Lea-Ann, in which she discusses the award, CWA, and the changes in media over the years.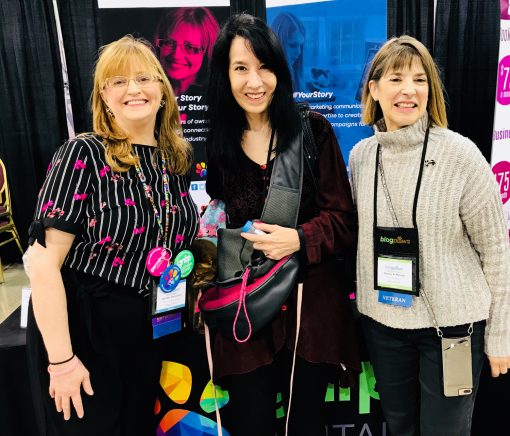 How did you get started in your media career?
I got my start working in marketing communications right out of college for the president of MacDonald Creative Marketing. He had started the company as a new division of E.F. MacDonald, an incentive company handling programs for all the Fortune 500 companies. At the time. I worked on marketing programs for Merrill Lynch, AT&T, First Bank Systems, Northwest Airlines, and all sorts of companies. Later when Carlson Marketing acquired E.F. MacDonald I was one of only two people asked to join that company. I learned even more about selling and marketing. Later I worked for import/export companies and handled international issues. I went on to work for another agency, then a financial institution before I launched a public relations department for an advertising agency before I started my own agency. I didn't get into "pure" public relations until late in my career although that is what most people know me for and I was fortunate to have mentors to guide me at every phase of my career.
Tell us how you came to focus on the pet and veterinary sector with Good News For Pets.
The last agency I was at before I launched my own agency had the Hill's Pet Nutrition account. I launched "Pet's Need Dental Care, Too!" at that agency and I fell in love with every aspect of veterinary medicine – the people, the pets, the way the media responded to the stories. When I went to launch my own agency I decided to focus on pets and veterinary medicine. The idea for Goodnewsforpets came about in 2000. The original idea was to have a fax bulletin. We did have that at first but it quickly grew into a website as the .com era was blossoming. I wanted a site where I could have "goodnews" about veterinary medicine. Germinder + Associates also had the contract to handle the media for Western Veterinary Conference and Dr. Steve Crane thought the idea of a virtual newsroom was terrific. Steve Dale became our first columnist and Cat Writers was our first media partner to promote Cat Writers books. It all came together.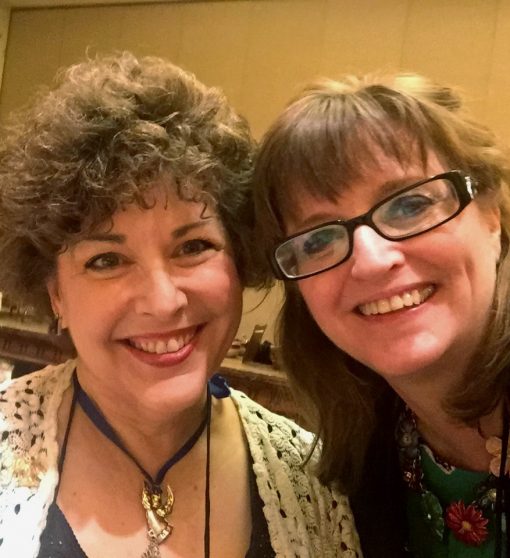 How long have you been working with the Cat Writers' Association?
I've been working with the members of Cat Writers since 1995 when I started working with Hill's Pet Nutrition and launched "Pets Need Dental Care, Too" but Germinder + Associates' formal relationship began in 2000 when we launched Goodnewsforpets.com. CWA co-founder Amy Shojai stepped up and saw the potential of our collaboration. We, in turn, saw the benefit not only for ourselves but for our clients. We've sponsored awards, we've worked on publicity. You are a terrific group.
How has public relations changed since you started in the field?
Great question! It's changed a lot! My degree is in Communication Arts with a minor in Marketing. While I am known for my public relations expertise, I didn't start practicing PR until a decade after I graduated college. That's when I went to work for someone at an agency who was a former journalist and started doing more media relations and crisis communications. I respect journalism and honor those principles, but I've always loved marketing too. That's why it was so natural for me to create Goodnewsforpets and then to get involved with social media. When my teams and I created programs like "Pets Need Dental Care, Too," the CATalyst Council or "KNOW Heartworms." We always had media relations materials but we also had solid educational materials for the pet owner and the veterinary clinic.
Now public relations practitioners are involved in so much more digital marketing content versus writing and handing over a press release to a journalist to discern what is news. Digital material is a blend called content. As a result I believe we help teams communicate better, and as issues of privacy and transparency unfold, we can help there too. Many people come to PR from journalism and while that is a harder transition to marketing, I believe they also can play a role in solving these issues. I see all of this as a great opportunity.
What inspired you to offer the Human-Animal Bond Special Award in the CWA contest?
Oh my! I know there are other terms that come and go to describe the value of the interaction with our pets, but to me, it's the human-animal bond. When the corporate sponsor wasn't in a position to renew I just didn't want to see it go away and we were able to pick it up. I just think it is so important to support. In fact, this is why I have worked so hard on sponsorships for CWA and other organizations. While I don't always personally have the resources as a small company to do this, if I can help bring others to the table it gives me great pleasure because I know that someone writing about topics such as the human-animal bond can make a difference. Someone might read a story and it will help them understand the value that pets bring to our lives for example. That's why I did it.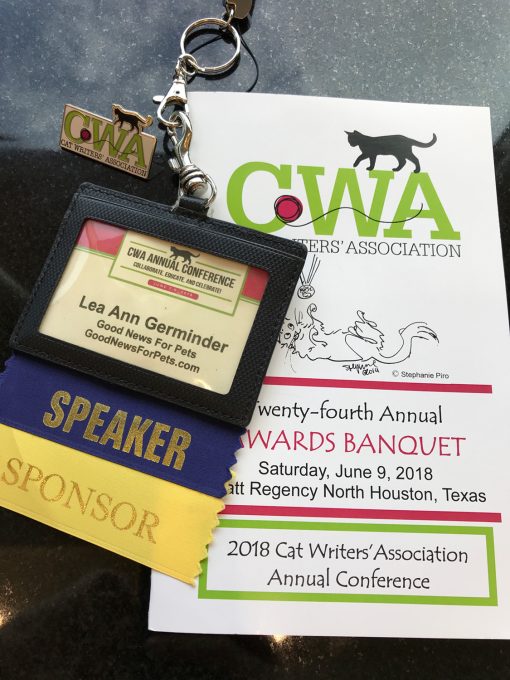 Many thanks to Lea-Ann for all she has done for the Cat Writers' Association. Please stop by her session at the conference at 3:30 on Friday, May 17.