by Lee Wardlaw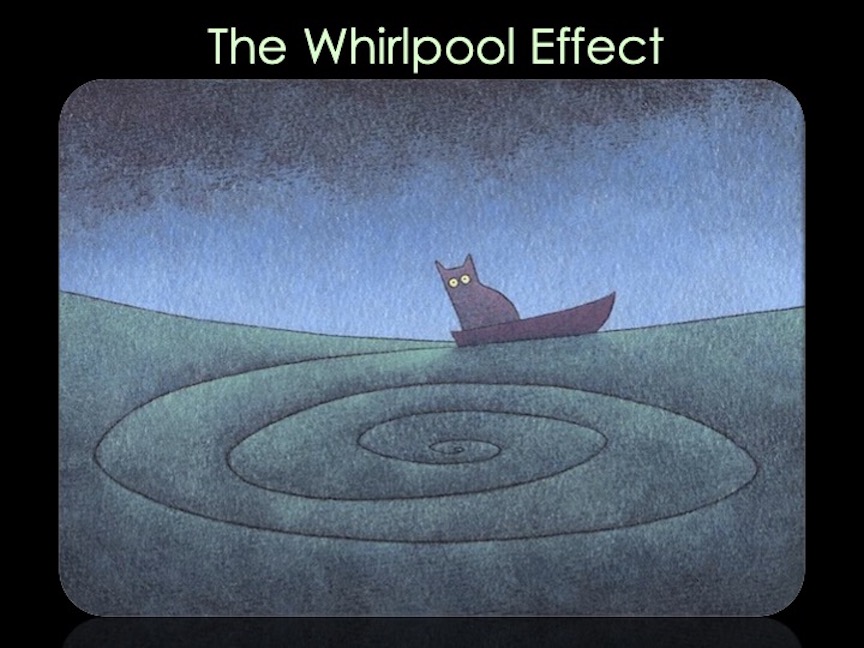 "The apparent ease of Dr. Seuss's verse and his mad-cap nonsense have inspired so many untalented poets to mimic him that editors cringe when they see a [rhyming] manuscript."

            – Ellen E.M. Roberts, Editor
If you've written a feline-inspired picture book or poem in rhyme, is it cursed to a life of derision and rejection?
Yes.
And No.
Truth is, editors don't hate poetry – only bad poetry.
The solution?
Write only the good stuff!
Easier said than done. But not impossible if you heed…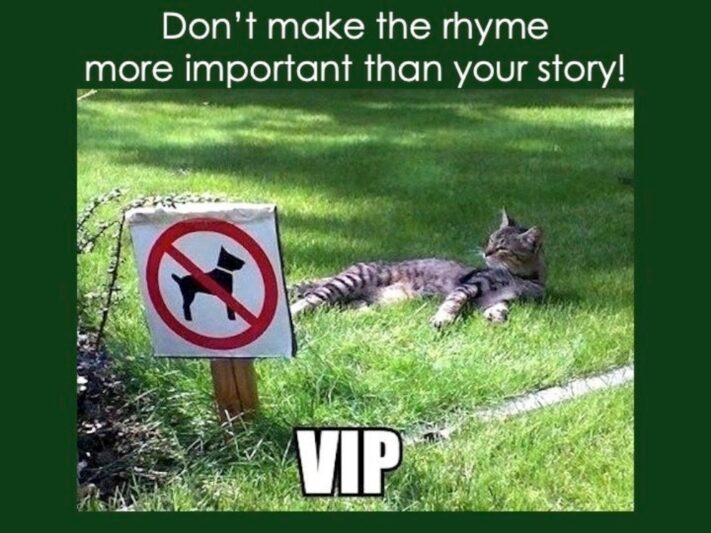 The Top Ten Reasons Editors (Sometimes) Hate Rhyme
The writer tries to channel Dr. Seuss
There is only one Dr. Seuss, so avoid imitating him. Be true to your own voice, style, and form.
The manuscript isn't rhyme-appropriate
Use verse only if it is the absolute best way to tell the story. "Trying to force a book into rhyme, when there isn't any particular reason for it to rhyme, isn't a good idea," says editor Jill Santopolo. "Rhyme is just not necessary in a children's book."
There's no 'there' there
A rhyming picture book must be more than a series of incidents strung together. It must be a story featuring three-dimensional characters, increasing conflict, logical plot, rising action, and a satisfying conclusion. The rhyme should never be more important than the story.
The rhymes don't, uh, rhyme
Verse is cursed when words rhyme only when mispronounced. Editors frown on near/slant rhymes – unless they come very close to the real thing.
The rhymes/meter don't scan
The meter (number of syllables in each line and emphasis on those syllables) must be perfect. Avoid contorting phrases and sentence structure; they always sound unnatural. Author Josh Funk warns against Yoda Rhymes: "It's raining and wet, in the ship you must get!" Good poetry should flow.
Stale or predictable rhyme/rhyme schemes
Good verse boasts more than end words that sound the same. Poems that merely rhyme nouns (cat, mat, hat), or rarely feature varying sentence lengths or enjambment can be tedious for the reader.
Stale or predictable language
Use active, sensorial, lyrical words that create images in the reader's mind and evoke emotion in their hearts.
The rhyming takes too long to tell the story
Avoid the 'Whirlpool Effect' – when the writer circles the same ground over and over again to keep the rhyme pattern alive. The story gets sucked into a boring vortex with no hope of moving forward.
The author forgets illustrations matter too!
In picture books, the art tells ½ the tale. Avoid using too much dialog, description, or exposition as these stifle the artist's creativity. Your word choice, rhyme, and story should elicit glorious illustrations.
The writer fails to read the work aloud
Reading your poetry aloud can help you hear heavy, clumsy, repetitive, or jarring words/phrases. Author Mem Fox says: "Remember: You are creating music. You have to hear the words in your head and then aloud, [so] read your drafts over and over again."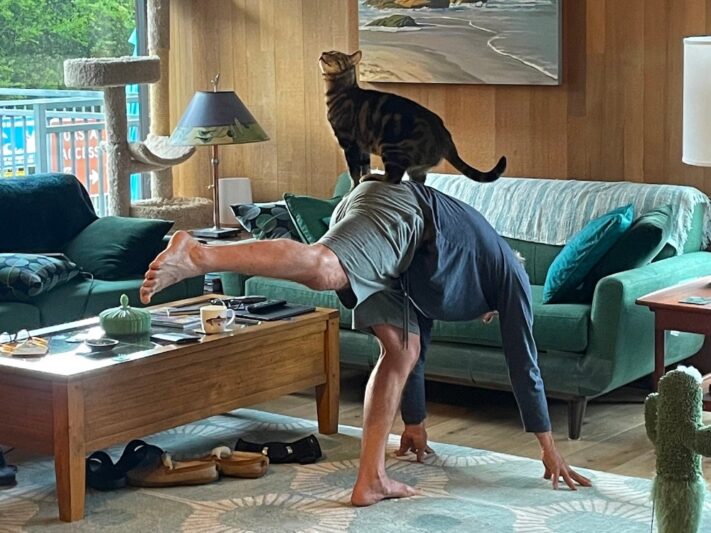 Homework: Read the following poem aloud several times. Will editors love it…or curse it?
Morning Yoga
by Lee Wardlaw
When he arches in position
I begin my exhibition:
Leaping lithe (with flair!) upon his back.
Then he laughs an admonition
at my feline inhibition
yelling, "Quick! Come take a picture of this cat!"
See, he's made the supposition
that this daily repetition
is nothing more than Morning Piggyback.
He's no clue it's my ambition
to seek kitty manumission –
then one day join the circus with this act.
---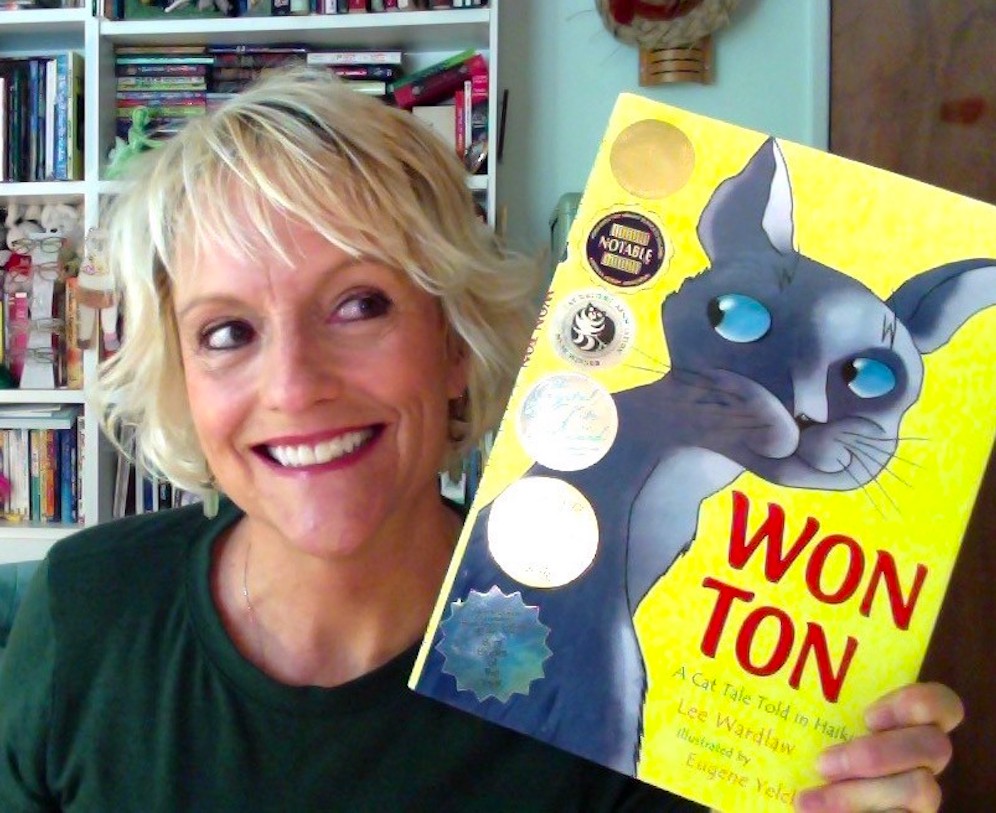 About the Author
Lee Wardlaw swears that her first spoken word was 'kitty.' Since then, she's shared her life with 30 cats (not all at the same time!) and published 30 award-winning books for young readers, 5 of which are in rhyme. She's also published numerous poems in a variety of anthologies, including two edited by former children's poet laureates: One-Minute Till Bedtime: 60-second Poems to Send You Off to Sleep (Kenn Nesbitt, ed.) and National Geographic's The Poetry of US (J. Patrick Lewis, ed.) Lee is the recipient of the Lee Bennett Hopkins Poetry Award and the Myra Cohn Livingston Award for Poetry, among many others. Her most recent picture book is Won Ton and Chopstick – A Cat and Dog Tale Told in Haiku, illustrated by Eugene Yelchin (Holt Books or Young Readers.) The companion title, WON TON, was a CWA Muse Medallion winner.
http://www.leewardlaw.com