By Deborah Barnes
I have a lot of history with the CWA.
I was accepted into the Cat Writers' Association (CWA) in October 2011. Since that point, I've volunteered for nearly every committee there is (even chairing some of them). I've also been a Council member, Vice President, and even President from June 2018 to September 2020. I've attended numerous conferences – both physical and virtual – and have entered countless pieces in the annual communications contest, of which I've received many awards and accolades.
One of the most frequently asked questions about the organization is, "Why join?" and "Why renew a current membership?" In other words, what value is gained from membership?
For me, the answer is simple and intangible: confidence.
Before joining the CWA, I had already self-published my first book – a beautiful, full-color story titled The Chronicles of Zee & Zoey – A Journey of the Extraordinarily Ordinary. I had never written professionally before. Most of my 30-plus years of writing experience were related to various jobs within an administrative environment, ranging from letters, press releases, technical documents, ad copy, and the like. In 2009, during a brutal economy, I was laid off and went into a deep depression, desperately looking for employment. It was my two title cats – Zee & Zoey – and their kittens (as well as a host of my other cats, dogs, and humans) who gave me the strength and inspiration to share their story. I boldly, albeit naively, stepped into the role of author and publisher.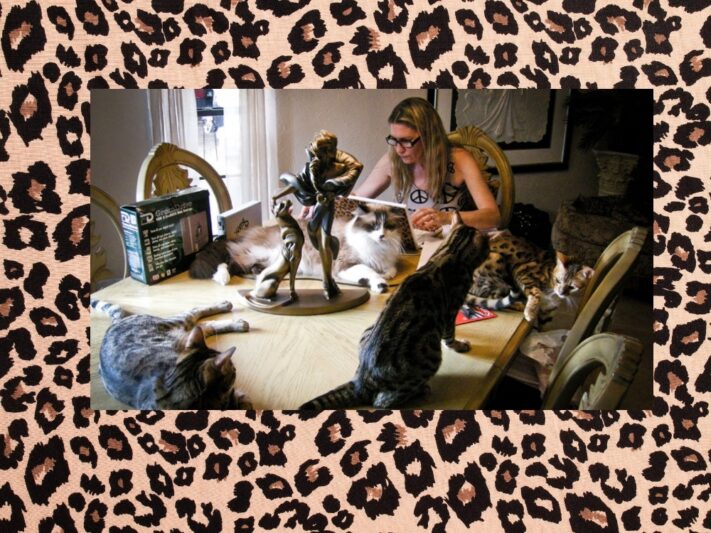 Don't get me wrong – I'm proud of the book. Extremely so. But boy oh boy, was I green back then. I made many mistakes, and there are things I would do differently now.
That journey of self-realization began when I went to my first CWA conference a month after my membership was approved. It was in White Plains, New York, and to say I was in awe of the people around me would be an understatement. I found myself surrounded by best-selling authors, renowned editors, popular brand sponsors, speakers, and more.
I was a fish out of water. What was I doing with all of them? While attending educational sessions, my first book signing event, and mingling with members, it became painfully evident how much I had done wrong during my course of writing and publishing the book. I was completely out of my league and kept thinking in the back of my mind that someone would tap me on the shoulder to tell me to leave – that it was a mistake, me being there with all these talented, fully credentialed people.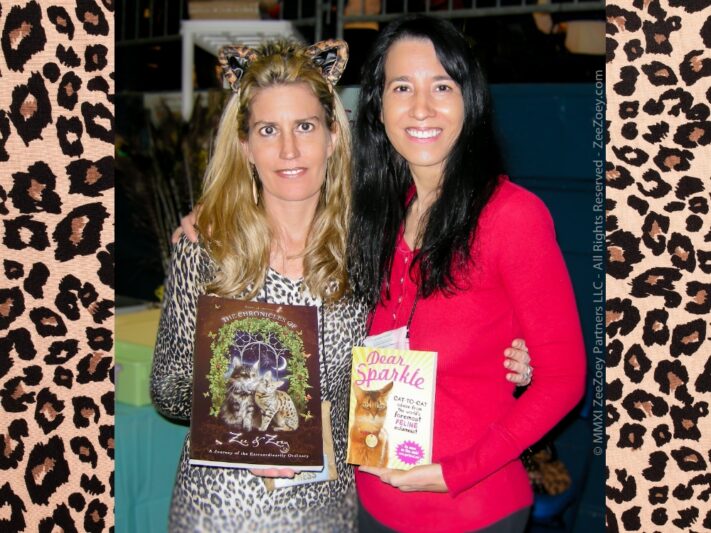 Instead, everyone embraced me. They were so encouraging, kind, knowledgeable, and approachable. I'm an introvert and shy by nature, but they boosted my morale and made me feel empowered, exhilarated, and excited about my path ahead, especially Susan Logan (McCracken), editor of what was then Cat Fancy magazine. Without her, I can say I would probably not be who and where I am today. For whatever reason, she saw something special in my writing and willingness to learn and offered me a chance to write a piece for the magazine! It was published in the April 2013 issue, titled "Get the Facts on Spay/Neuter."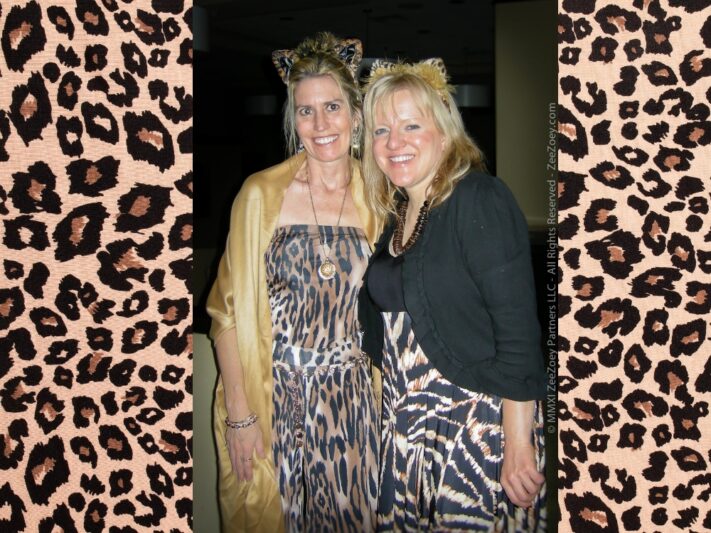 When I received my comp issue in the mail, I couldn't even begin to describe the feeling. My name is in print. In a national magazine. A magazine that I had been reading as a little girl and held in such esteem. Honestly, it still boggles my mind. That article turned into several more, including the last issue ever of the magazine – their 50th-anniversary collector's issue which was published in March 2015 (I wrote an article about cat-loving celebrities). Cat Fancy has since been replaced by Catster magazine, and I'm blessed to say I've written many articles for them as well.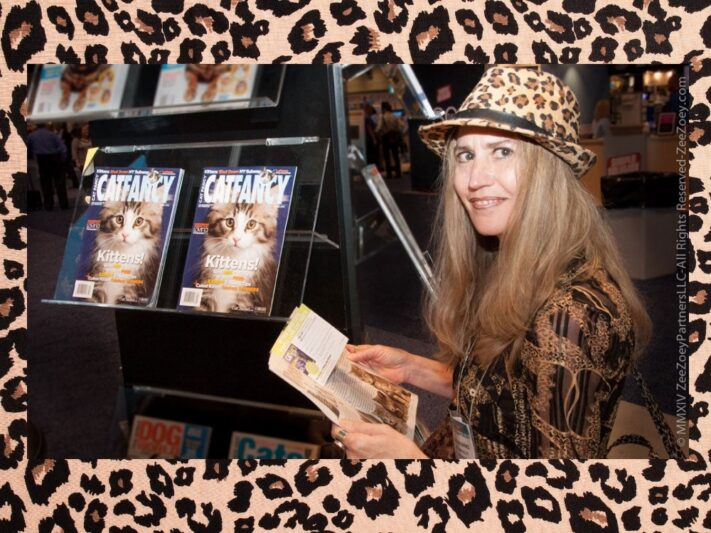 So many other things happened, too.
I was on fire! I was a sponge, learning and absorbing. My passion for cats and the craft of promoting their health and well-being only grew. I did so much writing that in 2013 I won the CWA's Cat Writer of the Year award (sponsored by Friskies Purina) and went on to self-publish two more books. One of them, Makin' Biscuits – Weird Cat Habits and the Weirder Habits of the Humans Who Love Them, won CWA's prestigious President's Award in 2017.
I've raised thousands of dollars for cat rescues, both personally and for the CWA, and I've educated and entertained countless people with cat-related topics on my blog, Zee & Zoey's Cat Connection. I even participated in a rally to protest feral cats from being removed from the hotel grounds they were residing on in Orlando, Florida – not something little ole shy me would have done years ago.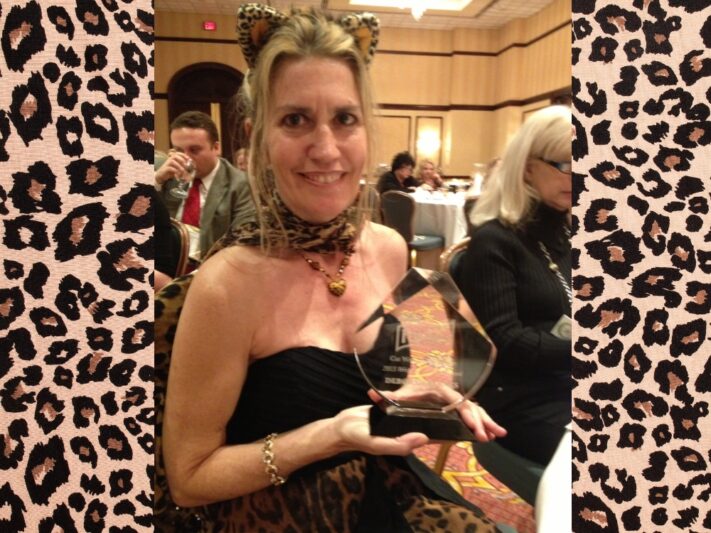 I've encountered so many inspiring and amazing people along the way. I could have never imagined in a million years some of the connections I would make. Audrey Hepburn's son called me one night while I was feeding my cats to chat about his mom and her role in the movie, Breakfast at Tiffany's! Other names you might recognize are Yoko Ono, Julie Newmar (my favorite Catwoman from Batman), Eric and Eliza Roberts, Vanna White, Valerie Bertinelli, and Jenna Fischer from one my all-time favorite sitcoms, The Office, to name but a few. I've met incredible, devoted, and powerful people in cat rescue, as well as people before they became household names such as the now wildly popular cat behaviorist Jackson Galaxy from the Animal Planet television series My Cat From Hell. I've connected with some famous cats, too, like Morris from 9 Lives commercials, Buttercup from The Hunger Games movies, and Jones from the Alien franchise.
But this path to personal achievement wasn't easy or magic. For all my many projects, past and present, I've had endless ignored emails, rejections, disappointments, and doors shut in my face. I was even turned down (twice!) by the CWA when I offered to volunteer for a council position. Still, each small stepping stone of success along the way has outweighed any negativity and given me the confidence and perseverance to move on. For every "no" I might get, there eventually will be a "yes." It might change the course of my initial idea or thought process, but that's okay. The bottom line, if I believe in something, I don't give up. Ever.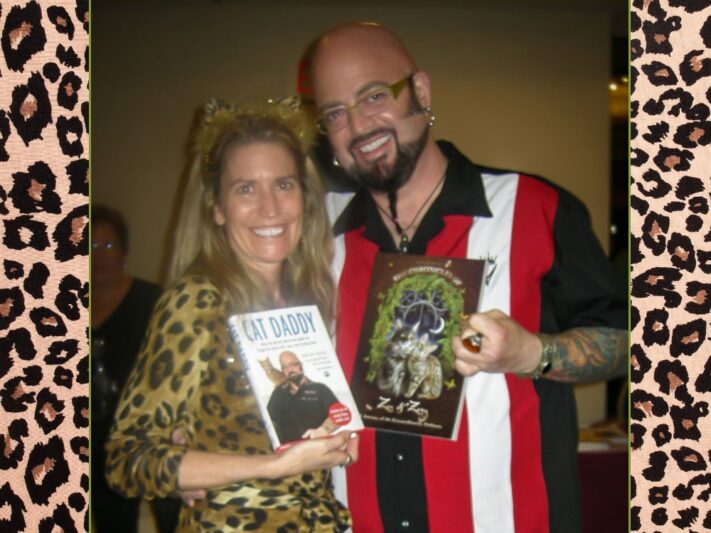 I take every opportunity I can to better myself, and again, much of it is attributed to the CWA and the bar of excellence they've instilled in me. I look at pieces I wrote years ago and shudder at the content and quality. The CWA pushes me internally to improve who I am and what I create, and helps me do that by offering insight and connections from other members, educational sessions, resources, references, camaraderie, shared passions, and so much more.
"It's not just what you can get, but what you can give."
But to truly get the most out of the organization, I recommend you volunteer because there is no better way to gain than by immersing yourself in the trenches. Become a part of it and don't be afraid to jump in. We all start somewhere, we all have value to add, and without volunteers, the CWA could not exist. There are so many areas you can help with – social media, conference planning, website content, speaking, graphic design, and so on. Think of it this way – it's not just what you can get, but what you can give.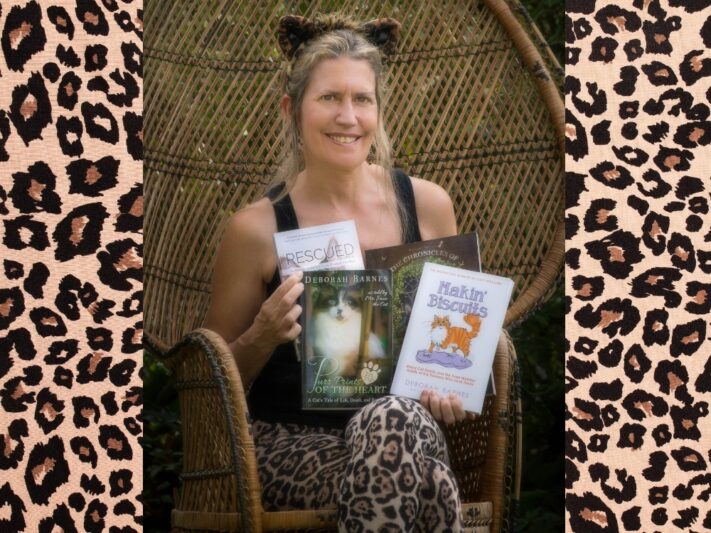 I'm a pro at jumping into volunteering now, even if I'm often in uncharted waters. I'm terrified of public speaking, but it's something I've done many times on behalf of the CWA. I'm not good at it, but I've done it and survived! I've also pushed myself in areas I did not think I could, such as graphic design and photography. I now have a passion for these types of creative outlets, and it's become an extended part of who I am.
Thank you again, CWA, for giving me the confidence to open myself up to a larger world.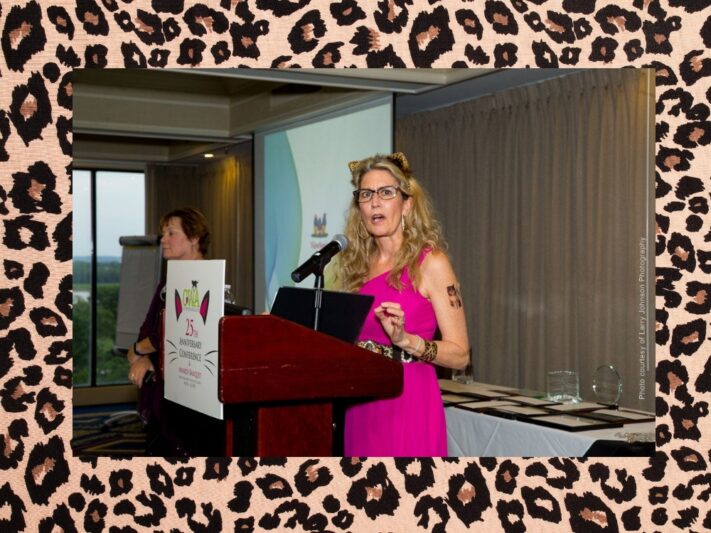 Even if you decide not to volunteer, wear your membership proudly. After all, you've earned your acceptance status, and there's nothing wrong with a little self-bragging. I use mine as my calling card when reaching out to people I have not yet met whom I am hoping to work with. This is typically how I'll start the conversation:
Dear (insert name),

My name is Deborah Barnes, and I'm an author and publisher of several award-winning cat-related books, as well as Past President of the Cat Writers' Association and freelance writer for Catster magazine, a national publication dedicated to expert insight on cat care, behavior, and more. I'm working on my next book project titled….
Life is such now that I don't get to write with the same frequency I used to, but that doesn't take away from my loyal support and love of this organization. So, that's my CWA story. What's yours?
---
About the Author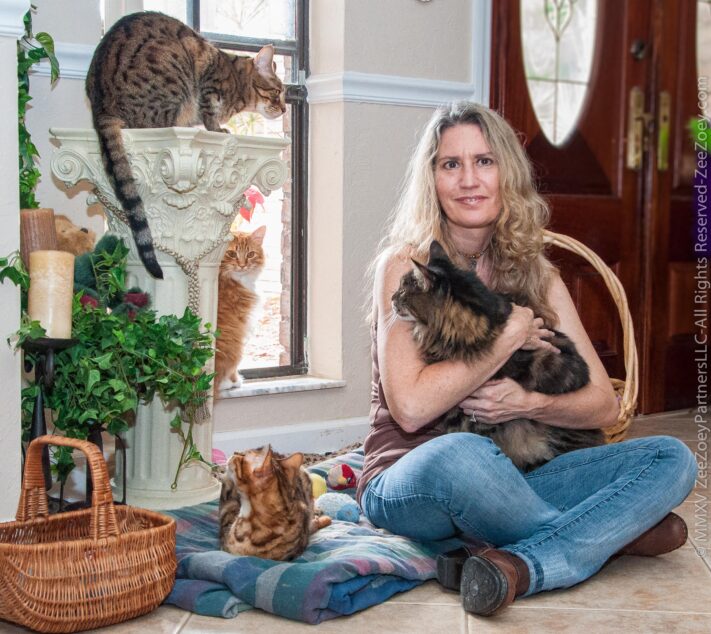 Deborah Barnes is the author of the award-winning book, Makin' Biscuits – Weird Cat Habits and the Even Weirder Habits of the Humans Who Love Them; Purr Prints of the Heart – A Cat's Tale of Life, Death, and Beyond; and The Chronicles of Zee & Zoey – A Journey of the Extraordinarily Ordinary. She is the Past-President of the Cat Writers' Association and was awarded 2013 Writer of the Year by Friskies Purina. She is also the Secretary of the nonprofit, Pawsitively Humane, Inc. of Miami, Florida, freelance writer for Catster magazine, cat mom to seven fabulous felines who are featured in her blog, Zee & Zoey's Cat Chronicles, founder of Rainbow Bridge Remembrance Day, an internationally renowned day devoted to celebrating the memory of those pets loved and lost on August 28 each year, and designer of custom-created cat apparel, greeting cards, and more.
Website/Blog: www.zeezoey.com
Books Purchasing Page: https://zeezoey.com/the-book.php
Zee & Zoey's Cat Chronicles: http://www.facebook.com/zeezoey
Purr Prints of the Heart: https://www.facebook.com/purrprintsoftheheart/
Makin' Biscuits: https://www.facebook.com/MakinBiscuitsBook/
Zee & Zoey's Cat Creations Zazzle shop: https://www.zazzle.com/store/zeezoeyboutique