Win CWA conference registration by entering and sharing this fun contest — You'll love this 24th CWA Conference event, whether an experienced professional writer or an aspiring writer just starting out. Sessions apply to all genres, whether you write fiction, nonfiction, cat- or dog-content or (fill in the blank). It's the PURR-fect opportunity to pounce into publishing a book, blog, biography or more!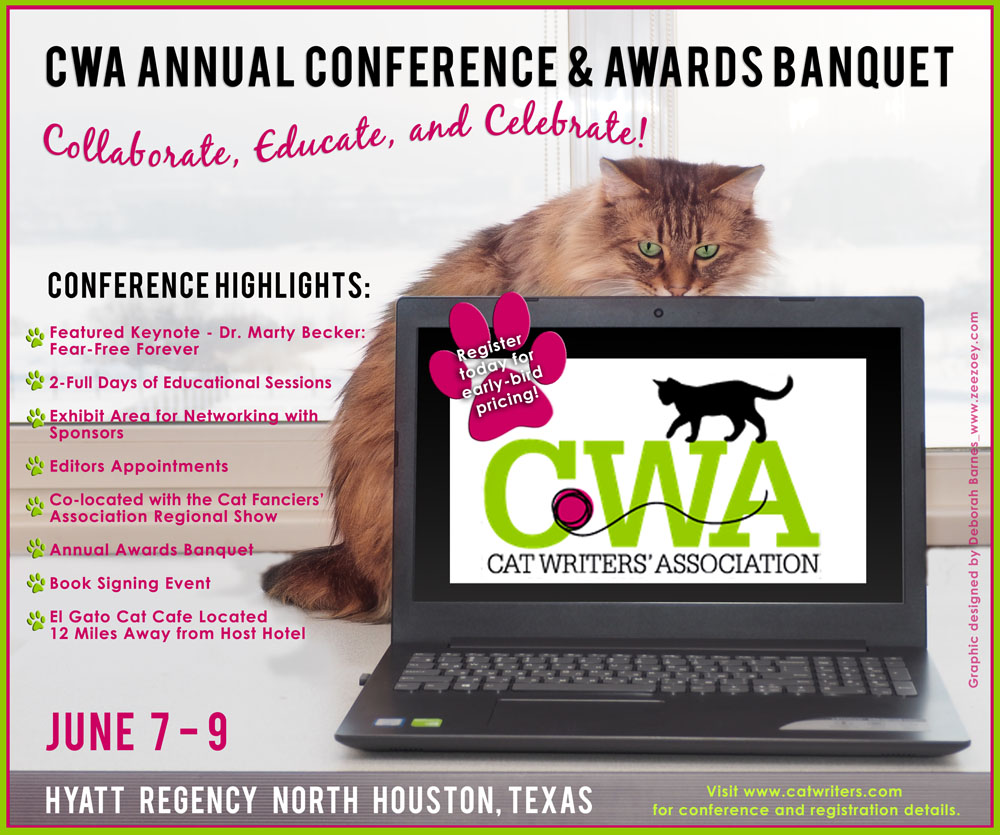 ENTER to WIN CWA CONFERENCE REGISTRATION!
Calling All Writers — experienced and yet-to-be-published — for a PAW-TASTIC conference event with an incredible celebrity keynote speaker!
But you don't even have to love pets (or write about them) to benefit, because the writing/publishing/promotion sessions offer universal information:
RESEARCH
PHOTOGRAPHY
PUBLISHING (Print, Ebook, Audio)
NONFICTION & FICTION
BRANDING
LEVERAGE SOCIAL MEDIA
Value added if you also love cats the way we do–visit the cat show for shopping, book signing, and drooling/SQUEE-ing ops!
Don't delay–the clock is ticking on this opportunity. NOTE: the more you SHARE the contest, the greater your chance to WIN THE REGISTRATION.  So enter now!